Things to Do for a Bachelor Party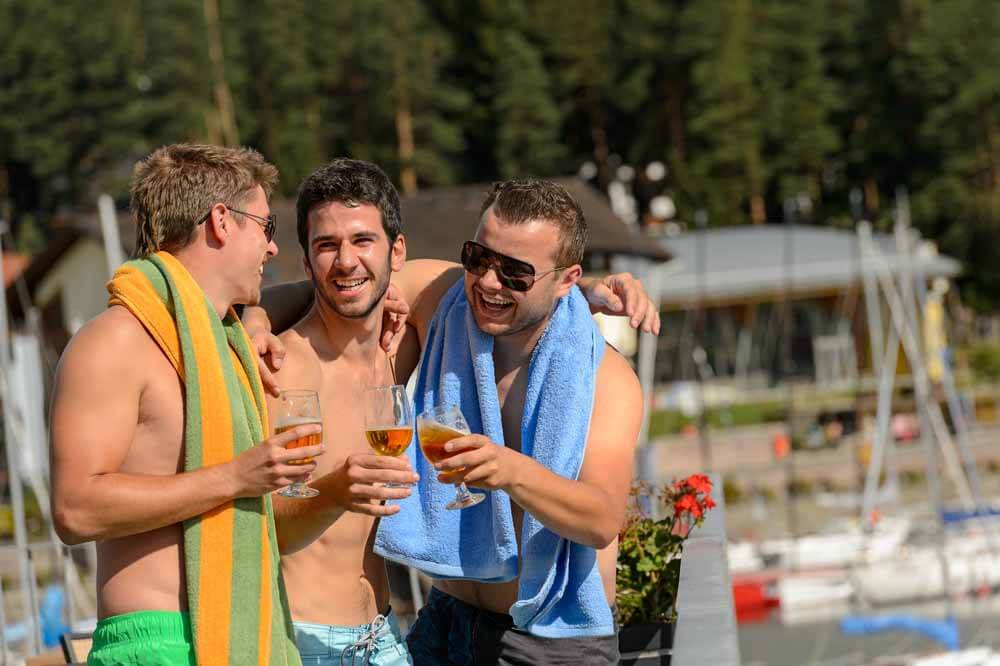 This post may contains references to products from one or more of our advertisers. We may receive compensation when you click on links to those products or services. Please also consider
donating to our website.
There has probably never been a better time in human history for throwing a bachelor party. In back, a veritable global industry has emerged in recent years devoted entirely to providing things to for a bachelor party, ranging from the ho-hum such as party games or at-home dinners to the extreme such as a full-blown (literally), alcohol-fueled bacchanalian experiences at home in Las Vegas or abroad in exotic locales such as Cabo San Lucas – and everything in between. Some of the more popular and unusual things to do for a bachelor party are described below.
Things To Do:
No matter what else you, feed everyone. This can range from a formal dinner at a nice restaurant to pizzas delivered to the best man's apartment, but make sure everyone gets something to eat.
Drink. The decision to serve booze should be left up to the groom of course (he may be in recovery for example), but the overwhelming majority of bachelor parties involve drinking alcohol. Again, this can take place in the best man's apartment or basement or wherever, or at upscale strip clubs (make sure you have a designated driver or other transportation arranged in advance).
Rent a party bus. These can be an enormous amount of fun and they avoid the need for a designated driver because you can literally "drink and drive" legally. Many party buses come complete with full bars, state-of-the-art electronics, disco lighting and even dance poles. You can't go wrong with this one.
Go somewhere. If time and budget are not obstacles, go to Las Vegas, San Juan, Cabo, or somewhere else exotic that is bachelor-party friendly.
Sex. Many bachelor parties still include some type of hypersexual activity such as lap dances, strippers, prostitutes or visits to brothels for one or all attendees.
Conclusion
The world is your bachelor party oyster when it comes to finding fun and exciting things to do. Find out what the groom and attendees prefer, but use your imagination as well to come up with things to do for a bachelor party that everyone will remember.