Bachelor Party at Tango India Gentlemen's Club Costa Rica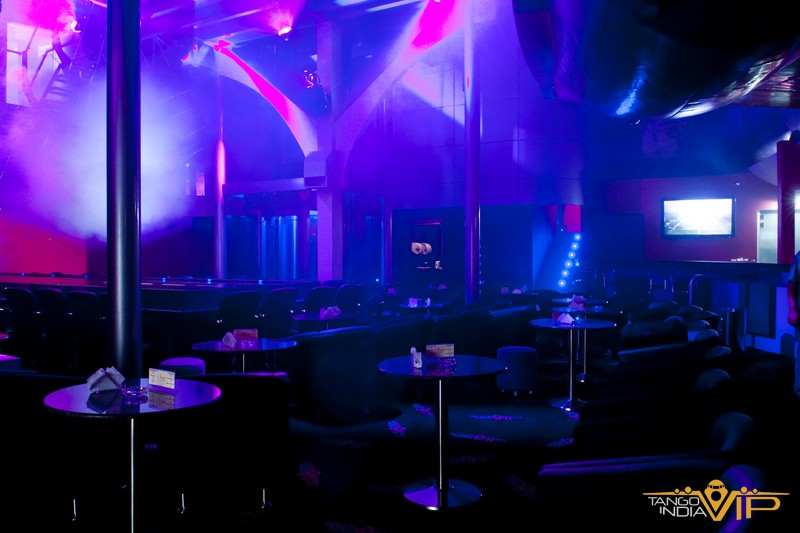 This post may contains references to products from one or more of our advertisers. We may receive compensation when you click on links to those products or services. Please also consider
donating to our website.
If you are looking for a strip club in a foreign country which looks and operates exactly like one you would find in Las Vegas, Tango India is your answer.  This mega club is roughly 50,000 square feet with an aeronautics theme, and has over 60 beautiful dancers working at a given time.  I have visited this place many times throughout the years and each new time is better than the last.
The cover charge to get in is about $25.00 which included a few drink tickets.  Private dances start at about $20,00 per session (which consists of about 5 minutes or one song) and a little less for table dances.  If you are looking for the VIP treatment the back room will run you about $300-$500 per session.  Tango Idea also has several areas upstairs where your bachelor party can setup shop.
The club also has a Jacuzzi (if you're on the daring side), a steam room, and even showers.  In my opinion it looks like they surveyed over  50 men asking each of them their greatest fantasy, and then built a strip club utilizing all of their feedback.
My favorite part of Tango India Strip Club is the airplane they have hanging in the center of the club.  For cost of roughly $20.00 per person you take a seat on this plane for an experience like no other.  They load the plane with beautiful women, booze, and music.  The women then take turns giving lap dances to all the patrons aboard.  If you find a specific one you like, you can opt for additional dances from them.  All of this is happening while they are pouring a house-made tequila drink down your throat.
My other favorite part about Tango India is that if you like a specific dancer you can spend quality time with them for a negotiated price.  There is no sex allowed in this club.
If you are planning on setting up a night at Tango India for your bachelor party, make sure you call ahead and reserve a specific area for your group.  Also, try to work out a deal for cover charges, dances, etc.
Tango India – La Uruca, San Jose, Costa Rica
For Information Call – 506 2220-4782 (remember to dial Costa Rica country code)