Seattle Bachelorette Party Ideas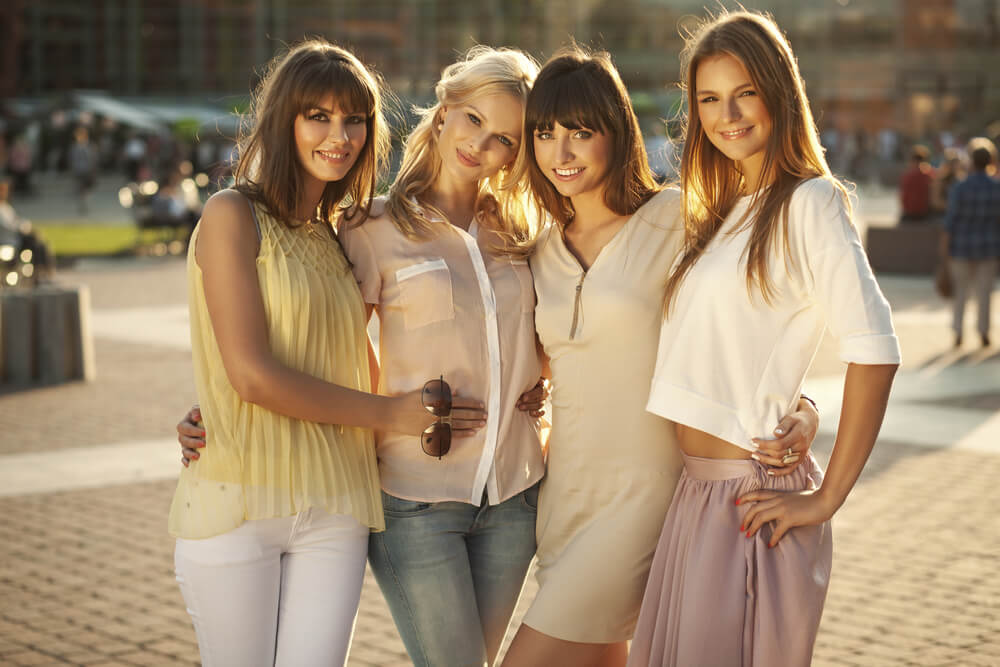 This post may contains references to products from one or more of our advertisers. We may receive compensation when you click on links to those products or services. Please also consider
donating to our website.
After weeks of group texting with your favorite group of ladies, you decided that Seattle is at the top of the list for your bachelorette party.  Before you even book a hotel or airline tickets, you should work on an itinerary for your weekend getaway.  If you are from the area it should be easy to compile a list of things to do, but if you are not, you will most likely need some help. 
To help get you started, we put together a bunch of amazing bachelorette party ideas, to help make your visit to Seattle a memorable one.
Spa Treatments
A ladies weekend must include a day of pampering the bachelorette and her friends.  Whether you are looking for a facial, seaweed wrap, manicure/pedicure or even a deep tissue massage, there are plenty of spas around downtown Seattle to make you feel amazing.  This is a great way to spend a quality day with the ladies, chat it up, and feel beautiful all at the same time.  One spa that comes highly recommended is Spa Noir, which is located in the downtown area.  Look to spend around $75-100 per facial treatment, and $95.00 for a 60-minute custom massage.  Call ahead and and setup an appointment, especially if you are a large group.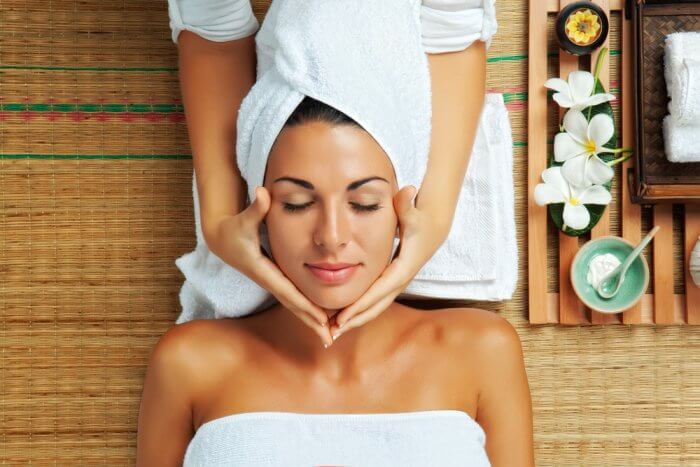 Boozy Brunch
Nothing spells out bachelorette party weekend like a brunch with alcohol.  Seattle has a great brunch scene which makes it the perfect idea for some partying during the day.  Nue is a crowd favorite which is located in Capitol Hill, and their menu is known for including foods from around the world.  Some of their popular dishes are the Mofongo, Chengdu Chicken Wings, and Goat Curry.  You must also include a side of the brussel sprouts as everyone raves about them.  Add unlimited mimosas to any meal for $20.00, which will make things very interesting and fun.  Brunch is served on Saturday and Sundays from 10:00am – 3:00pm.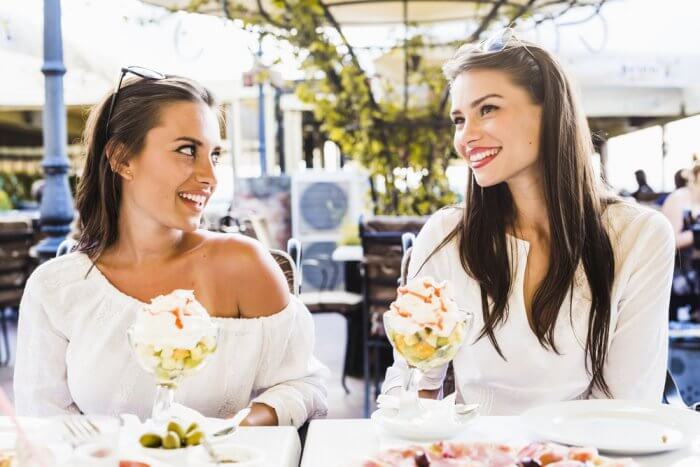 Paint and Dance Party
Yes, you read that correctly and yes it involving both painting and dancing.  Seattle Paint Dancing events are created so that individuals can express themselves in two different way at the same time.  They supply all the paint, brushes, paper, and music.  All you need to bring is some clothes to paint in, your artistic abilities, and your favorite dance moves.  You can even bring a bottle of wine or champagne to sip on while enjoying this non-judgemental environment.  These events are planned a few times per month, so if this is something you really want to do, make sure you check the available dates before booking your trip.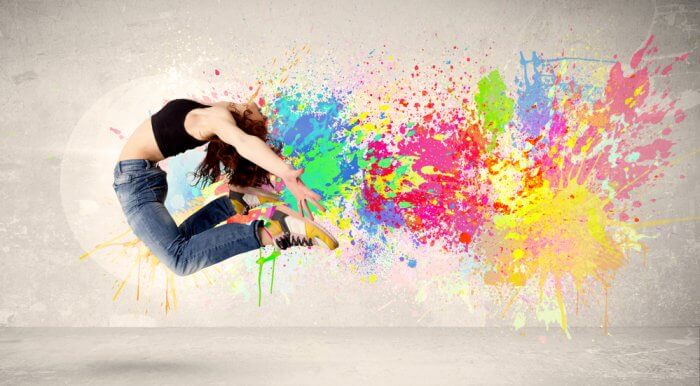 Concert / Festival
Nothing is better than going to a good concert or music festival while in town.  This is a great environment for letting loose and spending quality time with your closest friends.  The good news is Seattle has some of the best entertainment options, so no matter what weekend you decide to come, you are bound to find some amazing performances.  
A great website to check out for upcoming concerts in Seattle would be either Songkick, Ticketmaster, or Eventful.  If you are not the type that enjoys concerts and would rather head to a festival, make sure you check out the Stranger for all upcoming festivals in the area.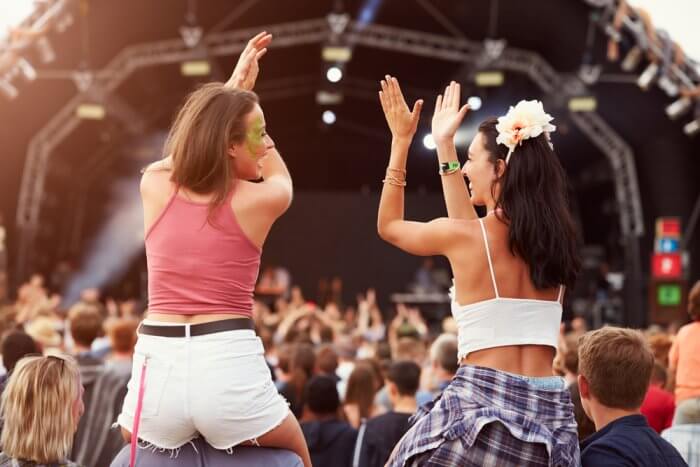 Original Starbucks
Are your group of friends avid coffee drinkers?  If so, what better place to take them than the original Starbucks.  This store located in Pike place is where the magic started in 1971.  Not only is it great for instagram photos, it will get your bachelorette party on a caffeine high before you decide on your next idea.  If you are a complete Starbucks fanatic, you can look into going on the "Seattle City Tour" which will take you to the original Starbucks, Pike Place, Space Needle, and other major attractions nearby.  A ticket will cost you about $66.00 and the tour runs for 3-hours.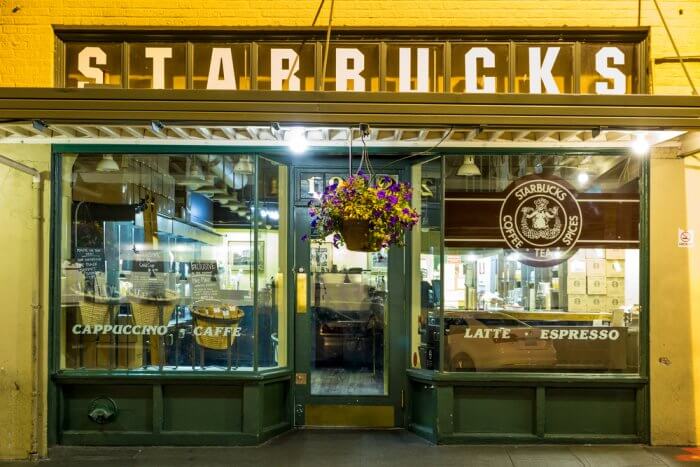 Duck Tours
We are sure you heard the quacking before, especially if you were walking down a city street near the water (like Miami or Philadelphia).  We are sure you were wondering what exactly was that truck that looked like a boat, not knowing that you just encountered a Duck Tour.  Ducks walk on land and water, so it's easy to figure out what will happen.  This is a tour of attractions both on the land and water in Seattle.  Expect to pay about $35.00 per person for this 90-minute tour (1 hour on land 30 minutes in water).  If you have a large group you should book tickets in advance as they do sell out, especially on weekends and special events.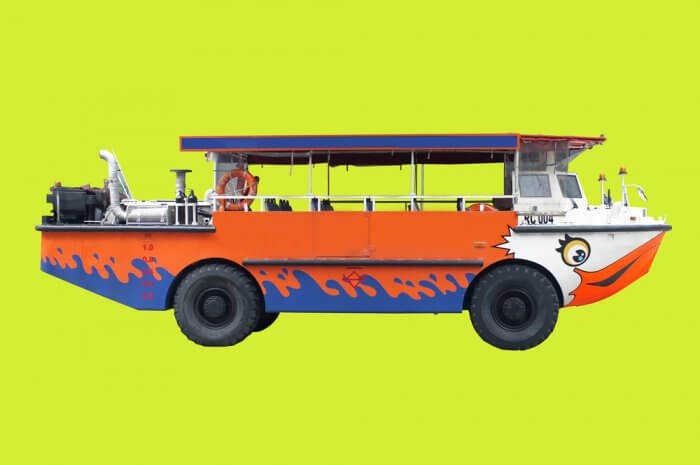 Bar Crawl
None of these ideas capturing your mind yet.  How about just a traditional bar crawl along downtown Seattle.  You can pick a starting point and have one drink before moving to the next bar.  The key is to have a drink that only that bar is known for, so that you can sample some of the great beers and craft cocktails the city has to offer.  You can make a list of bars and check them off as you go, but don't include more than 6, or you may not make it own that night.  
Some of the bars you want to include in this crawl would be:
Bathtub Gin and Co., located at 2205, 2nd Ave.  Try either the Atticus Finch or Death Star cocktail.  If you are more into beer, go with the Anchorsteam Liberty.
Canon, located at 928 12th Ave.  Make sure you go with either the Gasoline Cocktail or the Sombrero.  If you are opting for your favorite hops, check out the Bear Republic Racer.
Unicorn, located at 1118 Pike Street.  Try either the My Little Pony or the Mule-I-Corn cocktail.  You can also go with a Lychee Luck Dragon shot as well.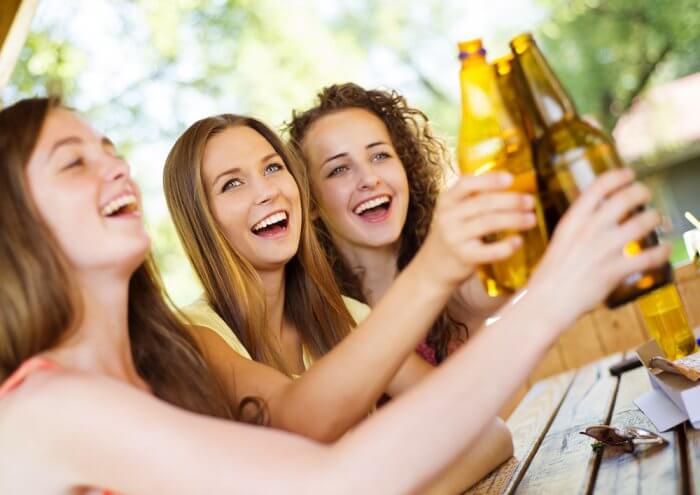 Dress Up Dinner
We are sure you packed some beautiful outfits, so why not wear them one night.  A fancy dinner and drinks with the ladies is another great option.  You can spend time at the house or hotel making sure everyones makeup and hair look amazing, then just in an uber and head downtown to a fancy sit down dinner.  If you decided that this is an option you are going with, we recommend the following restaurants (based on feedback)
Canlis, located at 2576 Aurora Ave.  For a cost of $110 per person you get to choose 1 item from each course on the menu.  The menu items are based on the Pacific Northwest.  Some favorites would be the steak tartare, rutabaga, eggplant, and don't forget the chocolate for dessert.  With drinks and tip expect the bill to be around $200.00 or more per person.
Altura, located at 617 Broadway East.  This is another prix fixe menu and will be about $137.00 per person without drinks or tip.  This is an Italian style cuisine with the menu changing on a consistent basis.  What this means is if you are picky about the food you eat it may not be the best option for you, as reservations are required, and you may not know what is on the menu at that time.  Some favorites from their past menus include Pumpkin & Chestnut Risotto, King Salmon, and the Matsutake Brodo.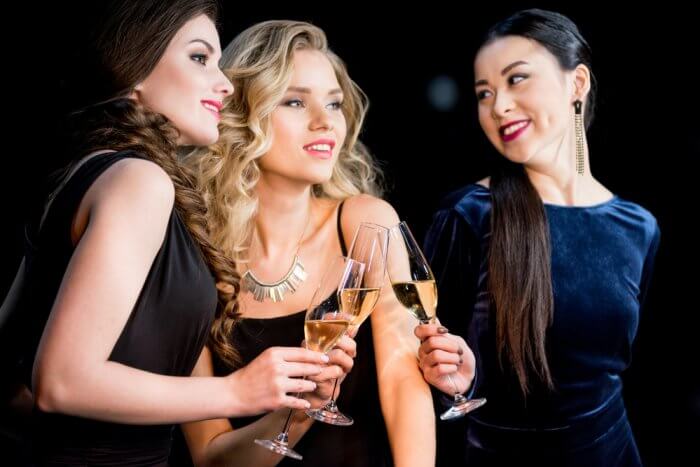 Conclusion
Now that we provided you with some amazing bachelorette party ideas in Seattle, the next step is booking flights and a hotel or rental house.  Once you have all of that figured out it will be easy to plan out the perfect itinerary so that the getaway runs smooth from arrival to departure.  Regardless on whether you decide to do a spa treatment, festival, brunch, or just bar hop around the downtown area, you will have a fun time while creating amazing memories.