Planning the Perfect Quarantine Bachelor Party (2023 Guide)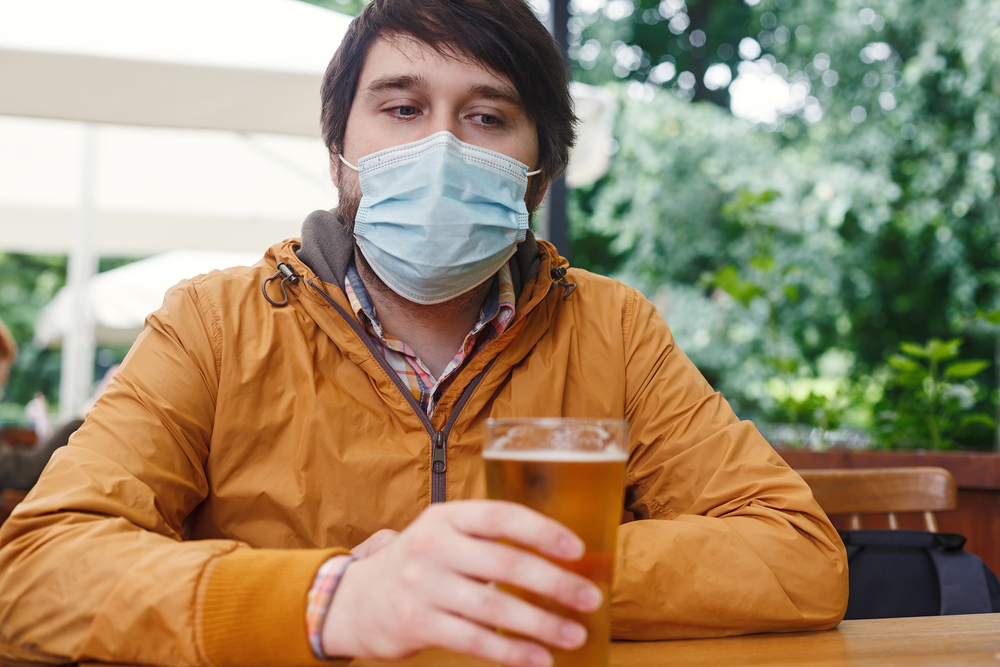 This post may contains references to products from one or more of our advertisers. We may receive compensation when you click on links to those products or services. Please also consider
donating to our website.
This time last year we betcha didn't think we would be in this mess right now, huh? But here we are just the same and the coronavirus pandemic is taking its toll on just about everyone. In fact, at present, champagne sales in the United States are at half of their historic levels because fewer people have anything to celebrate. Furthermore, many traditional entertainment and hospitality venues are still temporarily (or permanently) closed across the country, and there is no real end in sight, at least until an effective vaccine is finally developed and distributed to everyone who needs it (me first please).
This gloomy situation does not mean that you and your bachelor party buddies can't have a great time anyway. After all, a wedding is something worth celebrating, especially when there are so few opportunities to do so otherwise. To help you during these challenging times, this guide provides you with some of the information you need to host a world-class bachelor party during the ongoing global pandemic – you'll need to add some imagination and creativity to the process depending on your unique circumstances.
Because different parts of the country are experiencing different levels of infection and recovery rates from the Covid-19 pandemic, this guide provides details concerning how to throw an epic in-person bachelor party in person when this option is available as well as on hosting a virtual bachelor party if needed. Either way, we want to help you provide the groom and his guests with a celebration that will be remembered for more than just the current craziness. Just remember: This will all be over someday and you can look back and say with pride, "When we had Jim's bachelor party, we partied hearty and didn't die!"
Well, we tried to make your life a little less stressful by providing you our guide for planning the perfect quarantine bachelor party during a pandemic.
Bachelor Party Activities during a Pandemic
Okay. Everyone agrees that a global pandemic sucks, but in the event you and your buddies are still able to get together for a face-to-face party, you can still enjoy an epic bachelor party. Your hands may be tied, though, when it comes to hosting many of the traditional types of activities and entertainment that are used for bachelor parties such as bars, night clubs and so-called "gentlemen's clubs."
This does not mean, however, that your bachelor party is doomed to ho-hum boredom and outright failure. In fact, there's plenty of advice available online concerning how to decorate any house or apartment as a nightclub for a bachelor party and there is valuable guidance available on this Web site concerning great bachelor party activities and themes. In addition, there are numerous other ways to replicate traditional bachelor party entertainment and activities in a private home as well and we describe some of these below (our favorites are indicated by "Hell Yeah!").
Drinking Games
Let's face it. Everyone is bummed out and good news has been scarce lately. What to do? Booze of course! As Bluto put it so profoundly in National Lampoon's "Animal House": "My advice to you is to start drinking heavily."
Although we've been consuming more alcohol through our hands than through our mouths lately, people have been playing drinking games since alcohol was first made by humans more than three and a half millennia ago. Not surprisingly, many of us are pretty good at them by now – but that's not always the case, especially with some of the more challenging and interesting drinking games from around the world. Some of our favorites include the following:
Sumbel
This manly ancient drinking game from Scandinavia is especially appropriate for bachelor parties. One of the main benefits of playing this drinking game is your ability to legitimately claim to whom it may concern that it promotes cross-cultural learning. Attendees at an authentic sumbel will use horns for cups (these are commercially available online), but any container will work.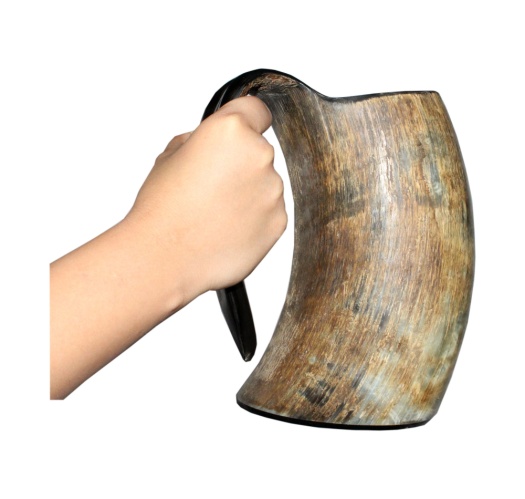 Although it can be played in a number of different ways, one traditional approach to a sumbel is this four-part ritual.
Introductory Remarks: This part requires the host of the party to present an introduction to set the stage for what will follow. This would be a good opportunity for the best man to say a few words about the groom and his friends in attendance.
The First Round of Drinks: The part is used to honor attendees' favorite deity or deities. Loud toasts are the key to this round.
The Second Round of Drinks: This part is used to honor attendees' ancestors and the nation's fallen heroes. This round is especially appropriate for the attendees with ancestors who were veterans.
The Third Round of Drinks: This part involves speech-making and song-singing (since everyone should be liquored up by this point, this part can be a lot of fun). Award prizes for the best (and worst) speech and song.
Repeat parts 2 through 4 as necessary.
The foregoing list of toasts can be easily modified to fit your precise circumstances, but after a few rounds, no one will care and you can just make it up as you go along. You and your bachelor party friends can add to the festive occasion by wearing "traditional" Viking helmets with horns (although authentic Viking helmets did not actually sport these accouterments – you can impress your friends with this bit of esoteric knowledge!).
Another fun drinking game that is especially appropriate for bachelor parties is from Cuba and uses the old Jenga game you have stored away in your hall closet. The Cubans made Jenga even better by adding booze to the game. The rules are also simple: Every time you remove a block and place it on top of the tower, you finish off your drink (even if you just filled it). You can decide who will be the winner (and losers) but really, everyone wins at this game.
Need other ideas?  Make sure you check out our article on bachelor party games.
Outdoor Camping
Even if your community is still on complete lock-down, you and your bachelor party buddies can usually enjoy an outdoor camping trip in a local state or national park. Because you're outside, the risks of transmitting any viruses are diminished and dancing around a fire drunk with your friends is a proven cure for almost anything. If you camp near a lake, you and your friends can also go boating and fishing. If it's allowed, build a bonfire, roast some hot dogs (burnt for us please) and sing some songs.
Shooting at Gun (or Archery) Range
Despite the fact that Americans own a LOT of guns, many people have never shot one before or they have only fired weapons in the military. Taken advantage of your bachelor party to provide everyone with this important life experience (don't forget the zombie apocalypse!) and visit a local gun (or archery) range.
For around 50 bucks, your party guests can rent the gun of their choice and buy all the ammo they'll need for an hour or two. One or two targets for each shooter are usually free and additional targets can be purchased if needed (we like the ones that look like people – why screw around?).
For a little more, many ranges offer an "all-you-can-shoot" deal where everyone gets to shoot as many types of guns as they like. In addition, a few select gun ranges even offer "big guns" (i.e., assault rifles and machine guns) where you and your friends can fire off a few dozen rounds in 10 seconds or less. Be sure to check the online consumer reviews for the range first, though, since poor service and range facilities can easily spoil the best laid bachelor party plans.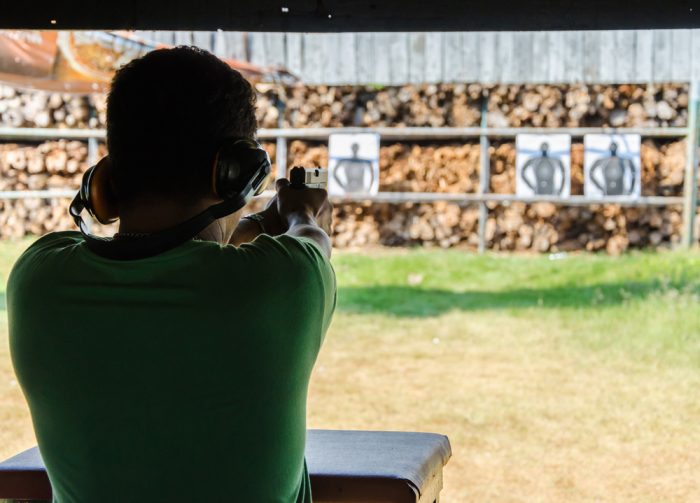 Gamble
Nearly all of the commercial and tribal casinos across the country have reopened (you can check the status of your nearby casinos here), and these venues make great bachelor party destinations. You and your friends can engage in "slot contests," for example, to see who wins the most with a beginning stake of say, $100 (or whatever amount everyone is comfortable with) or similar contests at the table games such as blackjack or roulette.
In the alternative, a more convenient alternative to this option is to host a "casino night" at your bachelor party so that all your guests can enjoy gaming in the comfort of someone's home. This option may be needed if businesses are still closed in your area. If you have seven or fewer guests, you can always play a good ol' fashioned game of poker (or its many variants).
Either way, remember to stay on budget and assign a designated driver if you're headed out. Survey your bachelor party friends to determine their favorite games and focus on these. Use chips or real money, but either way make sure to keep track of who wins and loses so you can token award prizes accordingly.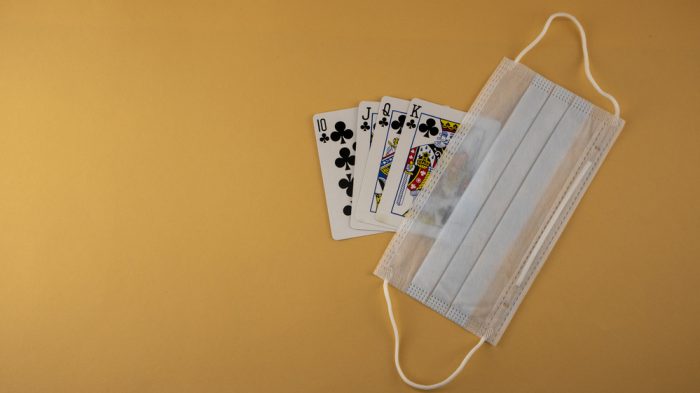 Sex Shows 
Hire an exotic dancer or costumed stripper or two to liven things up at your next bachelor party. If you're social distancing, the performances can be live streamed to all the guests (lucky photog). Nuff said …
Make-Your-Own-Mask Contest
Besides the Lone Ranger, no one probably likes wearing a mask but they are a mainstay in life at present. Sure, we've all worn those disposable masks but they're uncomfortable and the rubber bands make your ears hurt after even a few minutes and you feel trapped like you can't breathe and we just effin' hate 'em. A superior alternative to conventional face masks and a great opportunity to entertain your bachelor party guests is to have a "make-your-own-mask" contest.
Ask your bachelor party guests to bring miscellaneous materials with them (i.e., colorful handkerchiefs, sheets of plastic, elastic bands, superhero headgear, duct tape, glue, etc.) and place everything in boxes in the middle of the floor.
At the signal, everyone begins creating their unique mask. One caveat is that the mask must pass muster in terms of actually working to the extent that it could legitimately get someone into a place of business (in other words, no "joke" masks). Award prizes for the best and worst masks (these will be easy to spot).
Jackbox Party Pack
For just around 25 bucks, you and your friends can have hours of fun with the Jackbox Party Pack. This well designed party pack comes complete with five separate games that everyone can play right away (one of them can accommodate up to 100 players so this idea is great for virtually any sized bachelor party gathering). More importantly, the five games are adult-oriented and the fun is only limited by your imagination and level of inebriation. The five games are as follows:
The knee-slapping, world-famous "You Don't Know Jack 2015" game (for one to four players) — includes hundreds of brand-new questions.
Put on your best poker face to play the bluffing game, "Fibbage" (for two to eight players). After hearing about their fishing trips and purported sexual encounters, you always knew your buddies were big liars but now you can beat them at their own game.
"Drawful" gets more fun as the evening progresses because the quality of the art goes WAY down after a few rounds of sumbel (for three to eight players). This is also a good game in case you need to host a virtual bachelor party since guests draw directly on their phones or tablets (artistic skill not required and not preferred).
"Word Spud" (for two to eight players) involves filling in the blanks with vulgar references – a good time for all!
"Lie Swatter" (for one to 100 players) is also played on phones, tablets or PCs which makes it a perfect addition to strictly virtual bachelor parties.
All in all, the Jackbox Party Pack is a handy resource to keep on the top shelf of your closet (if it survives your epic bachelor party!).
Virtual Bachelor Party
Zoom Bachelor Party
If your bachelor party guests are unable to get together for a face-to-face celebration, consider throwing a "Zoom Party" (or other comparable platform) and don't worry about social distancing (or masks). Although bachelor party guests can "attend" using their phones, we recommend using tablets or PCs for easier interface. As noted above, "Lie Swatter" can be played by all of your party guests virtually, and there are plenty of other mulitplayer games that are available to make your virtual bachelor party a fun and memorable occasion.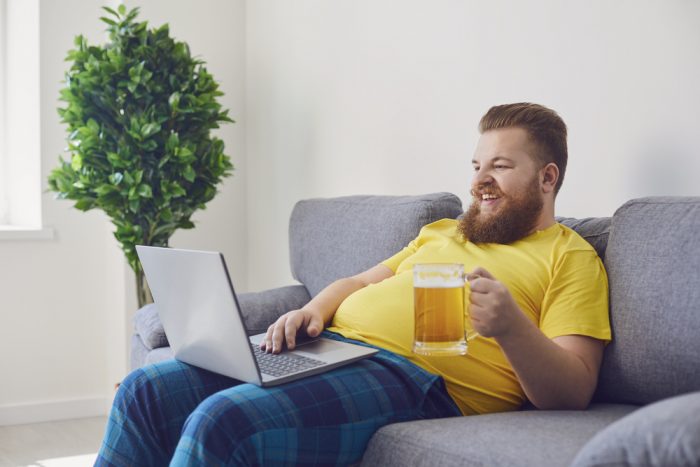 Do Something Nice
Finally, traditional bachelor party activities such as those listed above and elsewhere on this Web site have their time and place, but now may be a better time to do something nice for others. Even a few bachelor party guests can make a real difference in your community and it won't cost you much if anything at all except your time. For example, you and your bachelor party friends could:
Mow some elderly people's lawns;
Paint over graffiti;
Donate groceries, formula and diapers to your local food bank;
Donate new or used board games and books to your local VA Medical Center; or,
Clean up a local park.
These are just a few ideas about ways you can "do something nice" and give back to your communities in ways that will truly commemorate the bride and groom's special day. Share the love even more by publishing a challenge to other bachelor partiers in your local media to match or exceed your good deeds. Just write a press release or call your local media reps and tell them what you're doing – they love feel-good stories like this. Given the increasing need today, this alternative may catch on and become the next "traditional" bachelor party activity, an eventuality that would be good for everyone.