Last Minute Bachelorette Party Ideas (2023 Guide)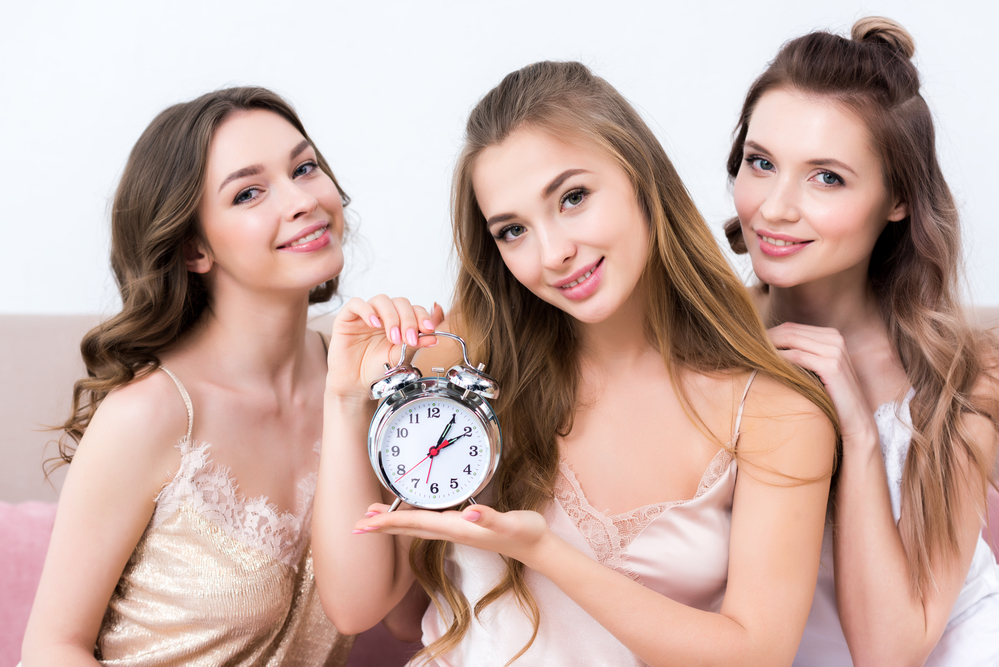 This post may contains references to products from one or more of our advertisers. We may receive compensation when you click on links to those products or services. Please also consider
donating to our website.
The event planner for your bachelorette party unexpectedly pulled out of the planning process, and you had just discovered that there are lots she hasn't done, and your party is only just a week away. Are you are sick with worry because your wedding was moved ahead of the previously scheduled date? Do you feel overwhelmed by how much work you have to do in a very short period of time to meet up with the new date for your bachelorette party? Do have no clue how your bachelorette party should go and what activities to do that would make the event unforgettable? Whichever your situation, take a deep breath and relax because you have come to the right place for help. We can help lighten the burden of searching for last minute bachelorette party ideas, that will make your party seem as though you've been planning for months.
Since you are planning a last minute bachelorette party, consider a location that is within driving distance from the bride's home since the cost of flights is exorbitant when booked close to the departure date. Your party doesn't have to be in Vegas, Charleston, Chicago or Nashville for it to be epic. A well-decorated hall or a garden with its beautiful scenery could be a great bachelorette party location. Below are the ultimate ten last-minute bachelorette party ideas that will make your party one of a kind.
Last Minute Bachelorette Party Ideas
Tea Party
As the Maid of honor, it's primarily your job to plan for the bachelorette's party. The important thing to note when planning a tea party is the time. What time of the day will be okay for the bride and her friends? You can choose to host your party mid-afternoon or late-afternoon. Tea can be consumed between 3:00 pm – 4:30 pm. Deciding on the type of tea to serve is also an integral part of the tea party. Popularly served tea at tea parties are green tea, tisane (or herbal tea) and decaf tea for those that are sensitive to coffee. The type of condiments and milk to serve in a tea party depends on the guest and how they prefer to take their tea. The food menu at a tea party is as important as the type of tea that is served. Your menu may constitute finger sandwiches like salad, cucumber tea sandwiches, smoked salmon finger sandwich, roast beef finger sandwich, ham, chicken sandwiches. Pastries like knick-knacks, and other sandwich recipes you think of. Sweet scones, sponge cakes, cupcakes, trifles, soup, seasoned nuts like cheese and crackers can be part of your tea party menu. Your menu is not complete without beverages like tea cocktails and champagne. Don't forget to use brilliant colors in decorating. Colors like gold colors, pink and glitter garlands are good for decorating a tea party. Your table should be cover in china and silver linens. I can surely guarantee that your bachelorette tea party will be wonderful if you follow these tea party planning steps.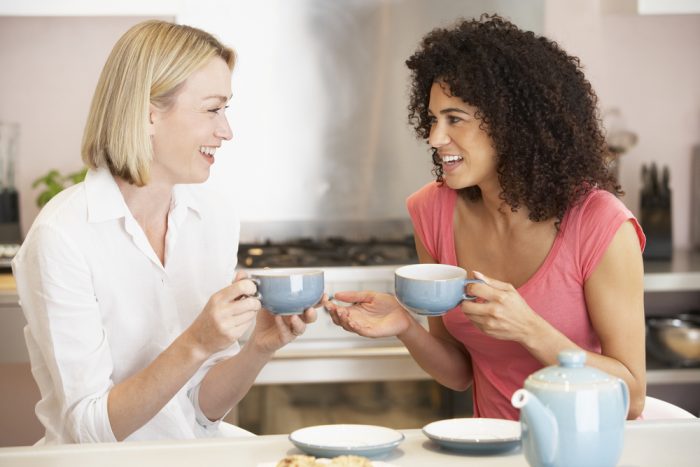 Spa Day
Planning a wedding can be exhausting. There's no better way for the bride to unwind and free her mind of all worries and at the same time spend time with her best friends, than spending a day in the spa. Looking good is good business, and you would like the bride to look her best on her wedding day, so a day spent in the spa is no waste. After all, we need a little rest every now and then. What spells bonding clearly than a day in the spa with the bride and her friends? There are lots of special treatments for you to choose from. From manicure to pedicures, face masks, whole body massage, and mudding. Mudding other than it being a good way for the bride to spend time with her friends detoxifies and rejuvenates the body. If money is no object for you and your friends, whole body massage is an excellent way for the bride to spend her last days as a single lady with breaks at intervals for snacks and cocktails or whatever you want. The ultimate goal is to ensure that the bride and her friends are happy. Lots of Spa resorts would offer interesting discounts to a bunch of girls in matching outfits, celebrating the bachelorette, so don't be shy to ask for a discount. The fun part of a day at the spa is that it offers you and your friends time to bond and make up for lost time. When looking for a Spa for the bride and her friends, you should always consider the size of the group you have. Most Spas can comfortably accommodate 6-12 girls at a time. You can use a mobile Spa by ordering for a home service when dealing with a larger group of more than twelve (12).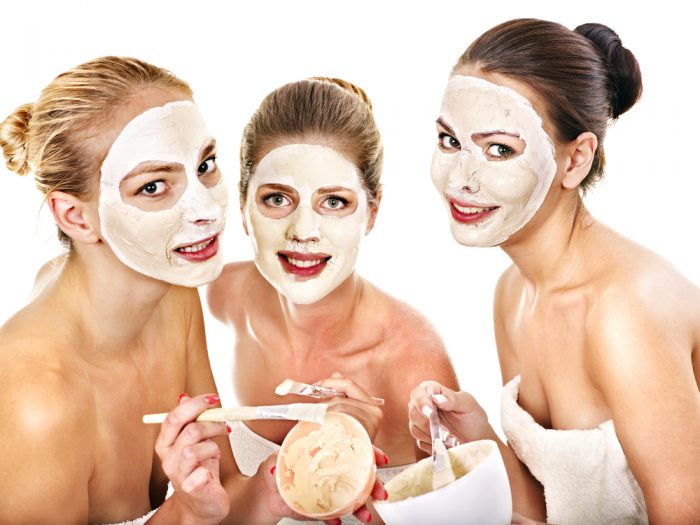 Horseback Riding
Horseback riding is also an interestingly fun way for the bride and her friends to spend the evening during a bachelorette party. Though you don't get to choose the horse to ride by yourself, you will be assigned a trainer or a guide who will show you what to do to prevent falling off the horse. You can also decide on the type of saddle you want, either an English or a British saddle. Though horseback riding could be as fun as it gets, you should come to the ranch adequately dressed. It's better to wear boots instead of high heels. You should put on long trousers and long sleeves when going for horseback riding. Always remember to ask for a discount since you are here as a group and don't be shy about it.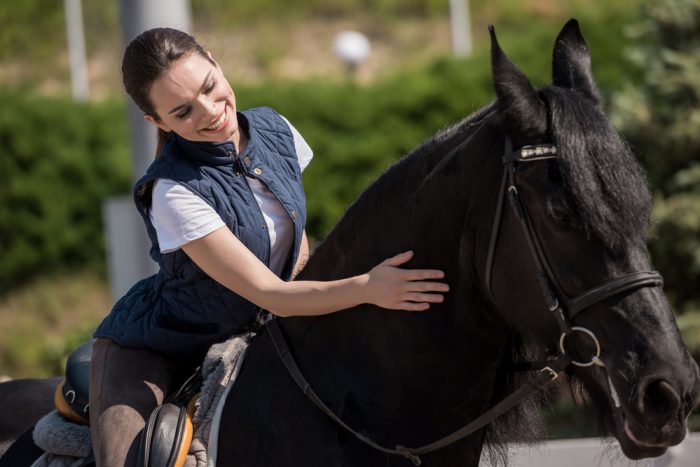 Local Concert
Going to a local concert with the bride and her friends is a great way to spend your bachelorette party weekend or day. If you are lucky that a music concert is happening on the same day with your bachelorette party, take advantage and show up with the bride, the bridesmaids, and friends. You can go to a comedy concert,  go to a drag show and sit in the front row; chances are the bride will be picked and asked to volunteer for a performance. You can see an exotic dancer's performance or go to whichever shop the bride is interested in. You can choose one of these shows or hop between shows. The idea is for the bride to have fun with lots of booze to go round. If the bachelorette party is on the eve of the wedding, you should ensure the bride consumes little alcohol, so she doesn't wake up with a killer hangover on her wedding day.
Search for Event Tickets in Your Area
Boat Party
When planning for last minute bachelorette party, a boat party is really not a bad idea at all since you can actually get a  nice boat a few days to the scheduled date. You'd want to use a boat that is big enough to accommodate you and your friends (10-20 people). As you prepare for your boat Party or boat party trip, you must remember to pack your personalized swimsuit, bikinis, waterproof phone cases to protect your phones, a digital camera and other essential elements for your trip. Although a boat party is amazing, nothing compares to having your bachelorette party on a private cruise. Do not forget to stock the boat with snacks and booze. Double check to see if the boat has life jackets as you can never be too safe. You want the bride to have a unique, safe and memorable experience that she will always remember. We recommend Miami Beach for your bachelorette boat party because of its sunshine and it's non stop partying history, and we recommend Miami Chelsea yacht for your bachelorette boat party.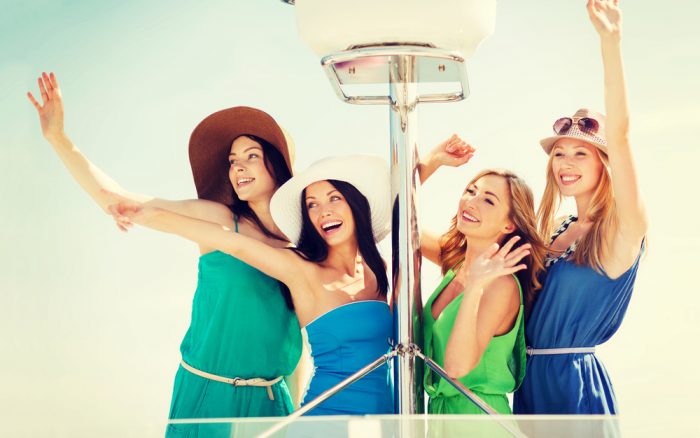 Brunch
Not all bachelorette parties have to be wild and loud. You can organize a brunch for the bride and her friends. On the bright side, they get to eat breakfast twice. Show me one person that hates brunch, and I will show you hundreds that do love it. Brunch parties have become famous for being very stylish, lots of creativity goes into planning the menu. It's less expensive to prepare and can be scheduled on a short notice which makes it an excellent choice for a last minute bachelorette party. Brunch parties are usually filled with colorful decorations, with balloons, glitter garlands and pink colored linens. There is absolutely no need for additional lightening at a brunch party since it's a daytime event. Scientists have shown that there is a correlation between sunshine and moods of people. Better sunlight equals happier guests. For the brunch food and drinks, there are lots to choose from. There is nothing more pleasant to the eyes than a bunch of people walking around and conversing with a glass of well-flavored cocktails and mocktails. You would want to keep the drinks coming while your guests wait for the food. The food can be served in a three-tier trolley to give your event a classy look. Coffees are an essential part of a brunch party so whatever you do, do not forget to set up a coffee stand with the brew and pour over methods. You should also remember to have condiments, sugar, and cream present at the coffee stand so the bride and her guests can have their coffee how they want it. The tables should be covered in bright colored linens to give a pleasant ambiance. You can tailor the menu for brunch to suit the taste of the bride and her friends. Examples of brunch foods you can serve at a bachelorette brunch party are blitzes, Belgium waffle with strawberries and powdered sugar, Dim sum, hash browns, bacon, eggs and coffee, brunch quiche, Smoked Salmon and egg salad on a toasted baguette, well garnished snacks, finger foods like cucumber finger sandwiches, casseroles, French fries and bloody Mary. Whatever you do, consider the bride in choosing a meal to serve. You want the bride to have an amazing time with her friends.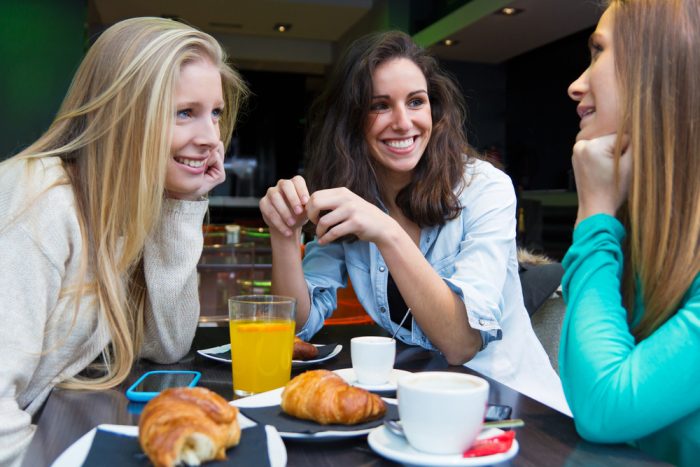 Night on the Town
You can rent a party bus and have it's interior customized for the bride and her friends. The party bus or limousine can be covered with a picture of the bride and bridesmaids in personalized outfits, a T-shirt or whatever the choice of dress is. Or the bus can be designed with lovely themes like: "The last fling before the ring," "I'm pretty thirsty, buy me a beer," "Soon-to-be Mrs.," "a night on the town before the Vow" or any other catchy phrase you can conjure. You can decide to go for a cruise to the town the bride has always wanted to go; you can hop from bar to bar drinking. If the bride likes to go clubbing, take her and her friends to the best spot in town so she can dance to her fill if the bride is one that loves to dance and party with lots of booze to go with it. Always ensure that the bride has a glass of drink she wants. Remember you are all out to help celebrate the bride's last act as a single lady so make it as memorable as possible for her. Don't forget to stuff your bus with lots of snacks and booze, and also make arrangements for breakfast because you don't know how long you will be out.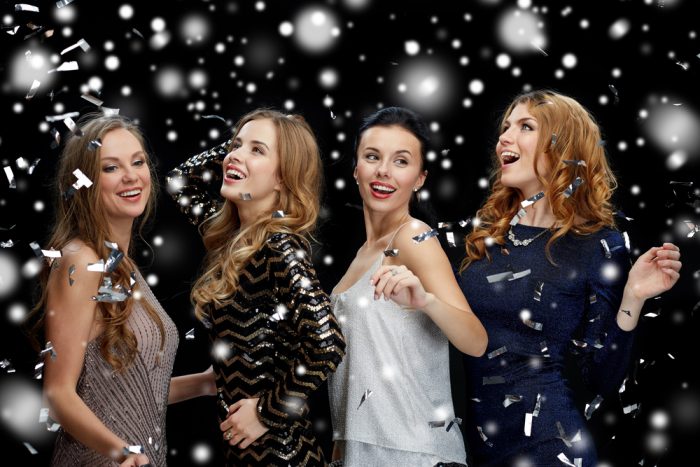 Scavenger Hunt
A bachelorette party scavenger hunt is undoubtedly a fun way for the bride to spend the evening or day with her friends. If you are working with a large group of friends, you can decide to split the group into two or more, or better still hunt as a group. There is usually a price to be awarded to the winner of the hunt. A list of things to do is given to the bride and her friends, ensure to cancel out each task you have completed. You will have to take a shot of alcohol for every task that is not completed. Listed here are common scavenger hunt ideas you can choose from:
Take a picture with a cop.
Get a random guy to post your photo on Instagram with the hashtag of your choice.
Find a guy that has the same name as the groom, take a picture with him and collect his business card as proof.
What was the bride's favorite candy as a child, see if you can get one. There are lots of scavenger hunt ideas you can make use of in your own bachelorette party.
Movie Night
This may seem odd for some of you as a bachelorette party idea, but a movie night with the bride and her friends may be just the best way to spend her last night as a single lady. You can get a reservation at a movie theater for some girl power movies, laugh out loud comedies or even horror movies; the gorier, the better. Don't forget to make provisions for popcorns and cocktails for the bride and her friends as they watch the movie. This is a good way for the bride and her friends to bond. After the movie, they can sit down and dissect the movie they'd just watched. You will be amazed at how much fun this can be. A movie night with the bride is the cheapest bachelorette party idea that you can plan for within a very short period. Here are some movies I can suggest for a bachelorette party movie night: The princess bride, Bachelorette, Legally blonde, Farmhouse and many more.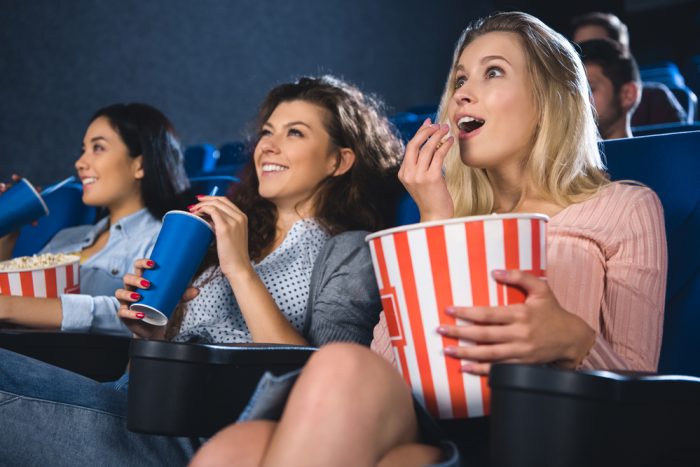 Karaoke or Game Night
"Truth or dare," "how well do you know the bride?", "the groom said," are all fun bachelorette party games you can indulge in for your bachelorette party. You can have the bride do a Karaoke of her favorite songs and penalize her for every lyric she misses by making her take a shot of tequila for everyone. It should not just be the bride that gets to have all the fun. The bridesmaids all have to participate in the Karaoke section. The plenty laughter echoing from the room speaks volume. Don't also forget to make provisions for food and booze. Try and make the night as much fun as you can.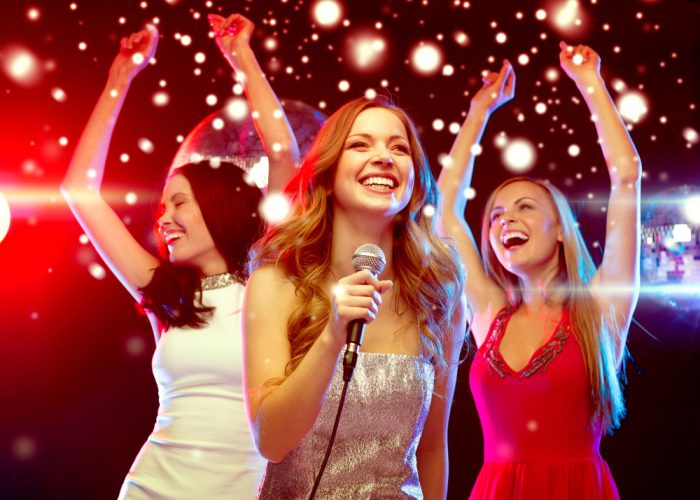 Conclusion
There you have it, the ultimate top ten last-minute bachelorette party ideas that will turn your bachelorette party into an unforgettable event. As they say, what happens at the bachelorette party stays at the bachelorette party, so remember to have as much fun as you possibly can, while you can.