Lagerhead Cycle Boats for Bachelorette Party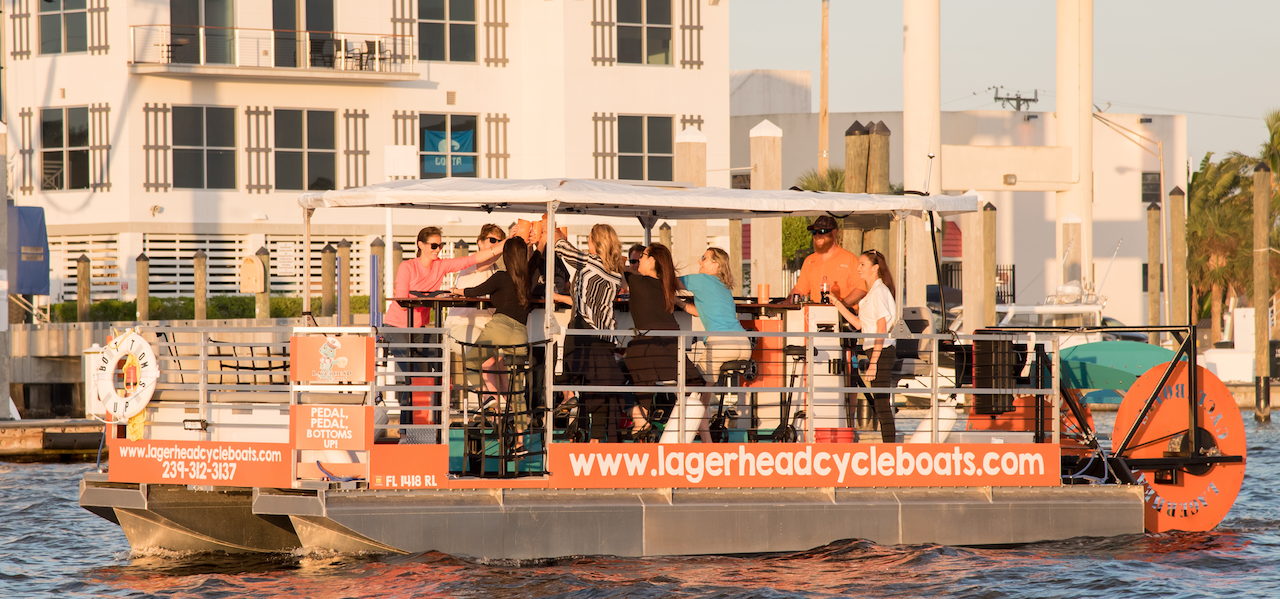 This post may contains references to products from one or more of our advertisers. We may receive compensation when you click on links to those products or services. Please also consider
donating to our website.
We are always on the lookout for another great bachelor or bachelorette party activity.  We had heard that cycle boating offered a great party opportunity, and that Lagerhead Cycle Boats in Fort Lauderdale, was one of the best cycle boat companies.  So, we headed out on a gorgeous afternoon to check them out. 
What is a cycle boat?  Cycle boats go by a few different names: floating pedal taverns, booze cruises, or water bike bars.  Well, if you have heard of a bike bar, then you already have a good idea of what a cycle boat is.  Just add water.  A cycle boat is a fully operational boat that looks kinda like a cross between a pontoon and an old fashioned paddlewheel boat (though much smaller).  Pedal power moves the paddlewheel, though the boats have gas engines and a crew if you do not want to pedal. 
Lagerhead Cycle Boats of Fort Lauderdale is one of two Lagerhead Cycle Boat locations (the other is in Fort Myers).  They leave from Salty Sam's Marina, which is next to the volleyball courts.  They offer a variety of different tours.  Some tours, such as the dolphin tour or sunset cruise are family-friendly and are great for guests who are 13 and up.  However, their tours including alcohol, the minimum age is 21.  The company strives to guarantee a good time; in fact, they offer refunds if you do not have a great time.  You can find Lagerhead Cycle Boats at 1534 SE 15th St. in Fort Lauderdale.  For more information, you can visit their website, call them at 954-300-2401, or email them at [email protected]. 
The Lagerhead Cycle Boats are booze cruises, but they are BYOB.  This is great because it makes the experience much more affordable than if they were supplying an unlimited bar or if you had to buy drinks.  You can bring any and all of your favorite drinks, just check with their website because they do have per-person limits.  Don't worry if you think you can't bring enough to drink; the tours include stops at some of the area's hottest dockside bars.  For us, we wanted to keep it simple, so we loaded up a cooler with cans and bottles and headed out to the marina to catch out cycle boat. Now, had we wanted to get a little fancier, we could have arranged ahead to book one of their private butlers for the day.  Had we decided to go with fancier mixed drinks, even if we did not bring a full bar, this might have been a better option.  They even supplied cups and ice for us.  However, for what we had planned, the event was fantastic, even without the personal butler.
Lagerhead Cycle Boats offered a few different tour option, some that are perfect for bachelorette parties of various sizes, others that are more family-friendly.  What we loved about each of their 21 and up options is that they all included a stop or two at dockside bars, which added some variety to the tour.   Our experience is that the bar stops were essential, even though we were drinking on the cycle boat.  First, two words: potty stop.  Second, having a destination in mind kept people motivated to keep peddling.  The stops were all at great party bars, and Lagerhead Cycle Boats had deals with the various bars, which made it easy for us to get great deals on drinks and snacks.  Finally, heading into a bar as a bachelorette party is a somewhat iconic event, and this added a new twist – combining a booze cruise with traditional bar hopping! 
While a cycle boat might seem like it could be a little bit challenging, there were a couple of things that made the experience easy-peasy.  First, no one had to worry about navigating.  The boat had a captain and a first mate.  They made sure that the boat was going in the right direction and, had there been any kind of emergency, would have been the experts on board to keep everything going like it should.  Only six people need to pedal at a time, and they could make the pedaling harder or easier to match what we wanted to do.  The boat also has a gas engine if anyone gets tired, and the captain and first mate can pilot if and when everyone just wants to relax. 
Now, when we went, we did not have a bachelorette party sized group.  Instead, we were going with a smaller group just to check out the experience.  This made our trip a little different from what you might experience with a bachelorette party, because in order to book a solo ship, you need 6 people in your group.  Fortunately, if you have smaller groups you can join in with another group.  However, if you want the boat to yourself, it can accommodate groups up to 16 people and you can book an entire boat for your party. 
What things did we think helped made it a perfect bachelorette party activity?  Well, it was a pretty hot day when we headed out.  We were all a little worried about getting too hot, but the boat was covered and the shade combined with the breeze off the water kept us surprisingly comfortable.  They also had an iPad to play the music we wanted to hear.    If we were throwing a party, we would have had the option to decorate that boat to go with our theme.  We could also have ordered food for a private party. 
Think Lagerhead Cycle Boats sounds like a great idea for your bachelorette party  in Fort Lauderdale or just for a great day on the water with your friends?   Contact the them to schedule it today.  Mention coupon code "yourbachparty" for 10% off your first booking.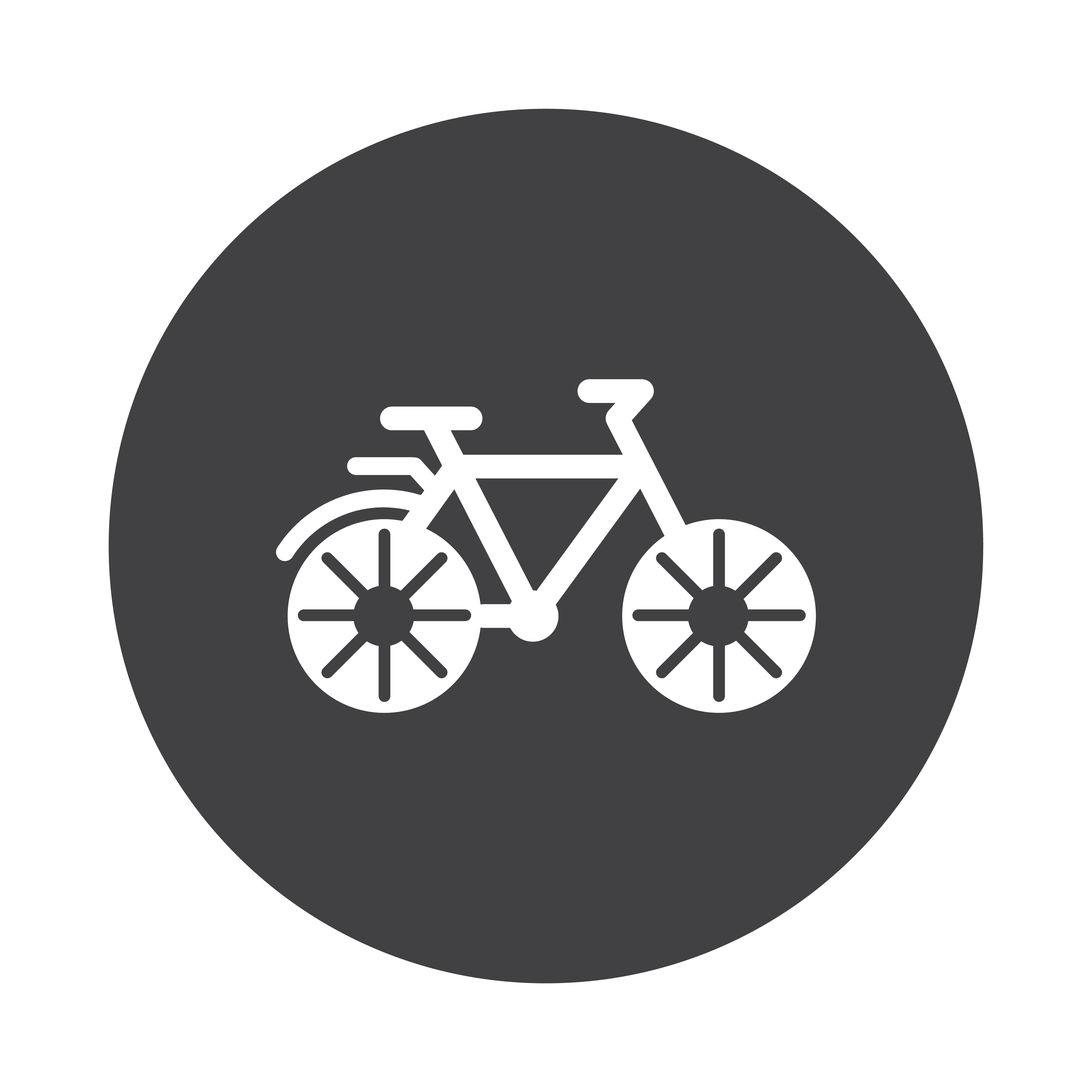 Get The Help You Need!
Want to Book Your Bachelorette Party @ Lagerhead Cycle Boats?