How to Plan a Destination Bachelorette Party (2023 Guide)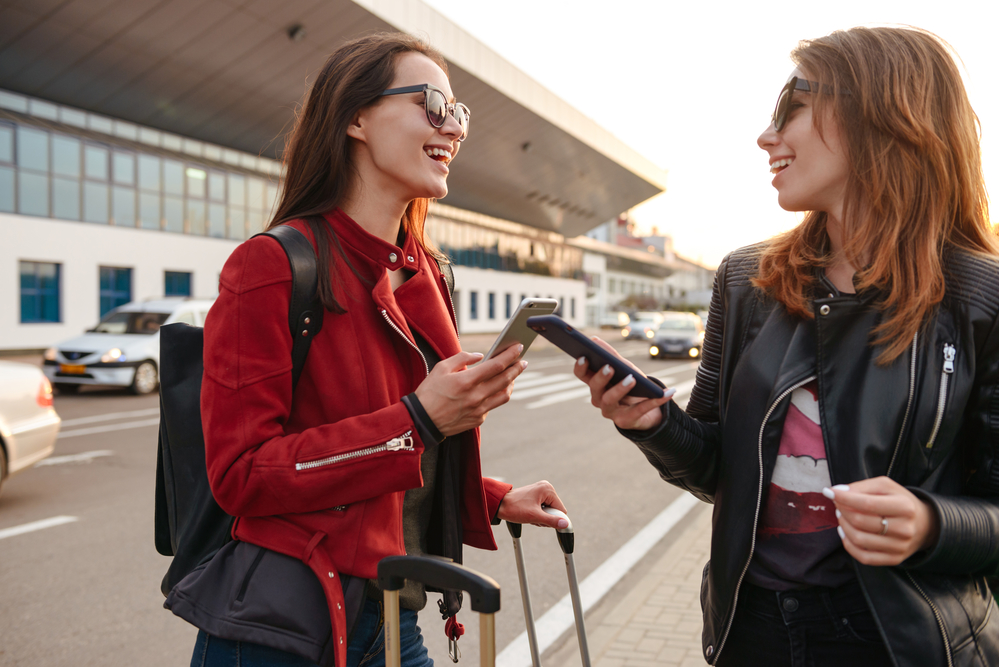 This post may contains references to products from one or more of our advertisers. We may receive compensation when you click on links to those products or services. Please also consider
donating to our website.
He popped the big question, and you said yes! Now you can't stop thinking about your bachelorette party and how memorable you want it to be. Bachelorette parties are known to be fun-filled and ecstatic. It's a celebration of love, or last fling for the bride before her wedding day. If you have been tasked with planning the bachelorette party in an unknown destination and you don't know where to begin, you've come to the right place.  Here are some tips on how to plan the ultimate destination bachelorette party that will be talked about by generations unborn.
How to Plan a Destination Bachelorette Party
#1 Compile The Guest List
If you have been tasked with planning for a bachelorette party and you are having a hard time compiling the guest list, all you need to do is ask the bride. After all, it's her party, and she is best suited to help you with the list of guests. The guest list may comprise of the bride's and groom's closest friends and some members of the bride's family. You can get the email addresses and phone numbers of the friends she wants at the wedding and start sending out emails or invitations.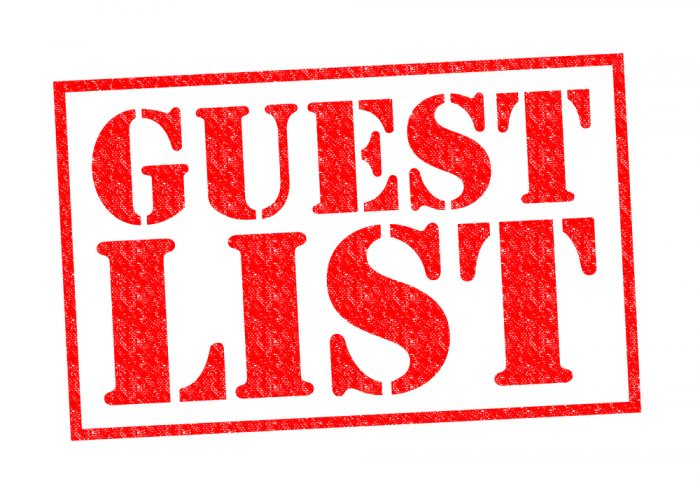 #2 Pick The Date
Getting a date that works for everyone is very important. You can start by sending an introductory email to your friends, giving them three to four dates to pick the one that works best for them. There are so many formats you can choose from. You can decide to use the "Hey friends!" , "Hey ladies!" or "Hey people!" If the bride's friends are a mix of girls and half gay men. Below is an example of a bachelorette party email invite;
"Hello friends!
It's (mention the bride's name) bachelorette party. It's her last bash as a single lady before her wedding day. Let's all help make it a day or weekend she will never forget.
I have sent you four different date options, choose the one that works best for you. Please send me the date that works best for you on time, so I can begin planning for the event immediately. You can inbox me directly if you have questions concerning the bachelorette party.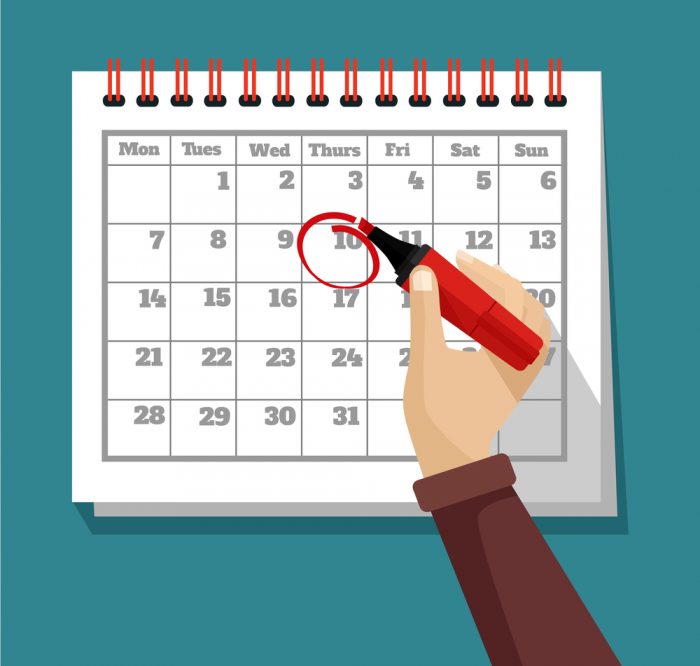 #3 Pick The Location
Getting a perfect location for a bachelorette party is as important as the party itself. The popular destinations for bachelorette parties are Nashville, Los Angeles, Charleston, New Orleans, Austin, Chicago, with Nashville ranking the most popular destination of them all. You can decide to send an email chain to your friends using any of the popular "Hey ladies!" or "Hey friends!" format and ask for their opinion about where the party should be. Remember that your primary aim is to please the bride. If she picks a location that is different from what the others have chosen and you don't like the place, you just have to suck it up and keep your cool. After all, it's all about giving the bride a fun-filled weekend or day before her wedding day.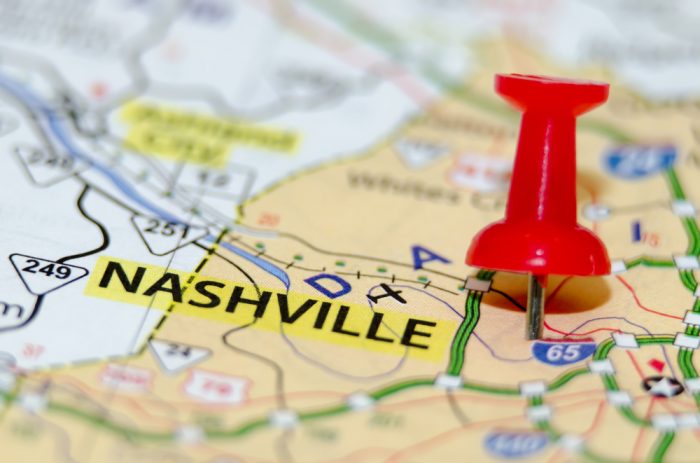 #4 Delegate Tasks
Although bachelorette parties are usually planned by the maid of honor, anybody can step in and take charge of the planning if the maid of honor does not show any interest to prepare for the bachelorette party. It takes an overwhelming time and effort to plan for a bachelorette party, and you definitely have to delegate tasks. You should divide and conquer as Napoleon did. Delegate tasks to your friends, let them handle what they are good at. Someone should be looking into hotels to know which is closest to the city and is relatively affordable by all the attendees; someone else should be looking into restaurants. If you have a friend who is a foodie, this task is best suited for them. Someone else should be looking into bars, what type of show the bachelorettes will be interested in or nightlife activities.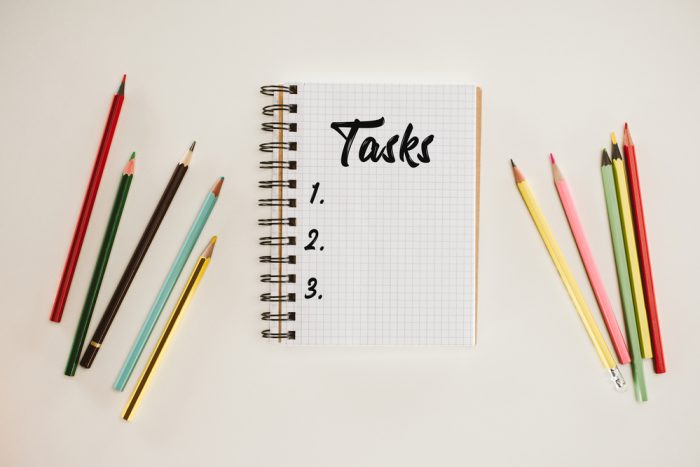 #5 Send Out Budgets
I know by now you must be wondering and asking yourself this question, who pays for the bachelorette party? The answer is simple. The party can be sponsored by the bachelorette or her fiancé. The bride's guests (which in most cases are her closest friends) and a few family members also share the burden of the cost. After inquiring about how much it will cost to book a hotel or rental home, flights, shows, fun activities, and nightlife; it's imperative to send the budget to the attendees on time. This will help your friends to meet up with the payment for the party. It's also essential to know precisely how much your budget for an evening out in an expensive restaurant in that case when someone orders for a bottle of rather very expensive wine, you know who will cover for the bill. An estimate of the budget for the bachelorette weekend (if it's happening far from your comfort zone) or a single night with fun things to do (if the party is happening close to home), can be sent to the attendees through an email chain or as text messages. It's advisable you travel with additional money. You can never be too careful. Like the saying goes, "It's better safe than sorry."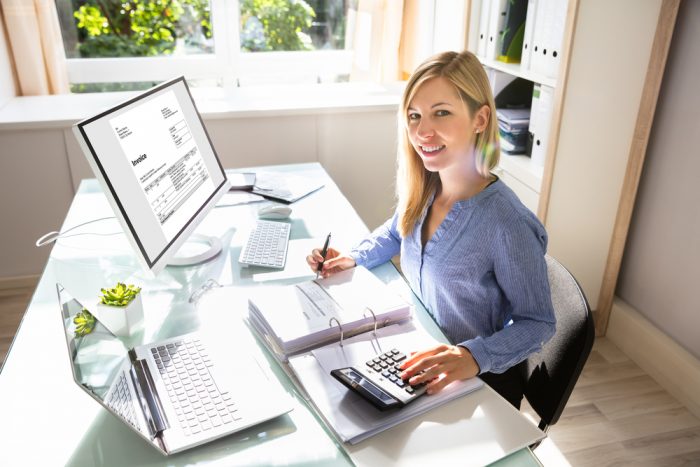 #6 Get A Headcount
You should finalize the group of attendees so you can begin booking immediately. Remember you are not the only one planning for a party or an event on the same weekend. The earlier you get a headcount of the attendees and start booking for flights, accommodation, etc, the better chances you have for getting a reservation at that fancy restaurant or hotel. It all depends on how fabulous you want the party to be. You can start by sending out series of back-and-forth follow-up email to the guests after sending out the budget to know who is down for it, or who will not be attending to avoid planning for a large group only to have a very poor turnout.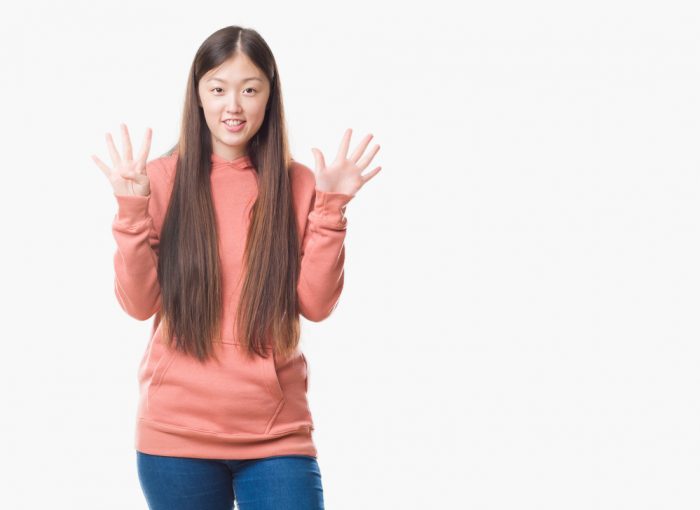 #7 Book Flights
You can decide to rent a party bus for your bachelorette party and decorate it with pictures of the bride and her friends in matching outfits, or you can book flights. The cost of booking a flight will only increase the closer you get to the weekend. Once the destination is set and you have a headcount of the attendees, you should start looking into flight options. You can most likely secure the lowest price per ticket if your flight is booked early like a few months to the date of the bachelorette party.
#8 Book Hotels Or Rental House
If you are dealing with a small group of attendees for a bachelorette, booking a rental house may be the best option for you. Rental houses are cheaper to book per person as compared to the cost of lodging in a hotel for an entire weekend. Rental houses provide communal space for hanging out in the morning or evening during your downtime. You can decorate your own bar the way you want it. You can make your own meals together as a group which is also fun and gives the bride an opportunity to chat and catch up with friends, or you can order for a well-catered meal from home. You can do whatever you want. The only downside is that you have to do the cleaning yourself since there is no cleaning service around. Hotels are also perfect for a bachelorette weekend hang out when a large group of attendees is involved. There is the luxury and independence of a 24-hour room service, a concierge, a spa that's located just a few blocks from your room plus a cleaning service. You will have to spend more if the hotel is located in a major city. The rooms are further apart from each other, and the bride and her friends may not be able to spend time together unless they can afford to pay for a suite in the hotel.
Find Rental Houses on Airbnb (and get $40 OFF your first reservation)
Find Rental Houses on VRBO.com
#9 Plan Itinerary
Bachelorette parties are reasonably becoming a trending event, and there is no tradition or a set rule that must be followed. It's famous for being flexible and notorious for its fun-filled and challenging activities. Although lots of planning goes into this venture, ingenious and spontaneous ideas are also welcomed. As far as planning goes, you should choose those events that the bride will really enjoy and activities that the attendees can bond over like setting up a chess competition, a spelling bee; you can have the bride do a karaoke of her best songs. Plan for fun activities like horseback riding, a movie night with the girls, a hunting game is always a fun way to spend the weekend of a bachelorette party.  You can arrange for a game of truth or dare. Ask the bride questions about her fiancé, where they first met, his favorite dish, his best colors and for every wrong answer she gives, make her take a shot of alcohol or do something crazy.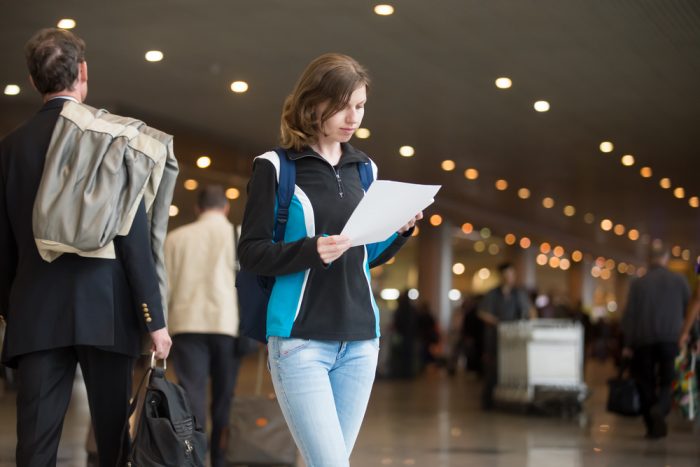 #10 Decide On What To Eat
Book a fancy restaurant that makes terrific sushi, try a new meal or a pizza if the bride is a fan of pizza. Also, plan for the downtime. Indulge in a drinking challenge. Let the bride have time to gossip with her friends before the end of the weekend. Make it a very memorable weekend or a day she will never forget.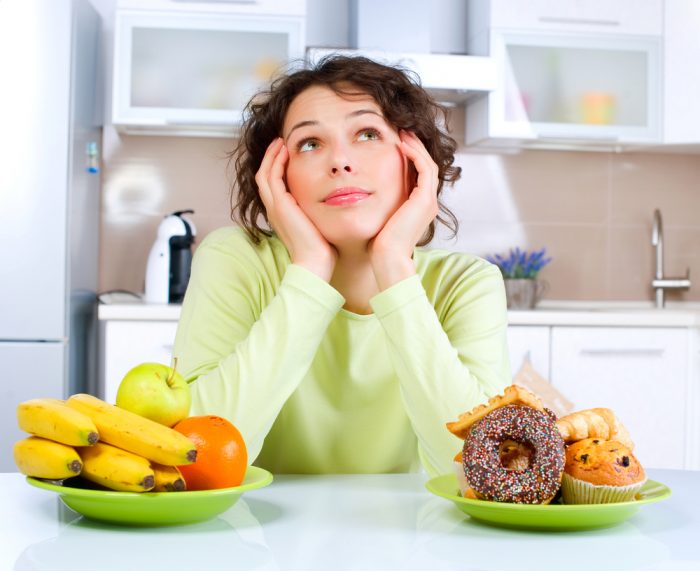 #11 Buy Trip Items
It's essential you check the temperature and weather of the destination of the bachelorette party so that you will know what to pack. If the destination of the bachelorette party is Las Vegas in the summer months of February to September, you definitely want to pack some bathing suits, sundresses, comfortable cotton shorts, etc. The best time to visit Las Vegas is the spring because the weather is perfect and breezy though there is still sunshine. Pack the things you would need for summer with a tight knob shoe.
If the destination is Chicago in the winter months of November to February, you would want to pack a heavy jacket, wool hats, and gloves. Nashville is hot and humid in the summer (January to September) and is cold in the winter months of November to March. If your destination is Charleston, you will need to buy chapstick because of the variation in weather which causes dryness of the lips due to dehydration. You definitely want to pack a bug spray to protect you from illness caused by bugs like mosquitoes. You should apply the spray on your skin as a protective coat before leaving the house and also at night before going to bed. A hat and a pair of gloves are also important to protect you from cold and provide warmth. What you pack for your trip is very important to help you fit in easily so that you can enjoy your stay.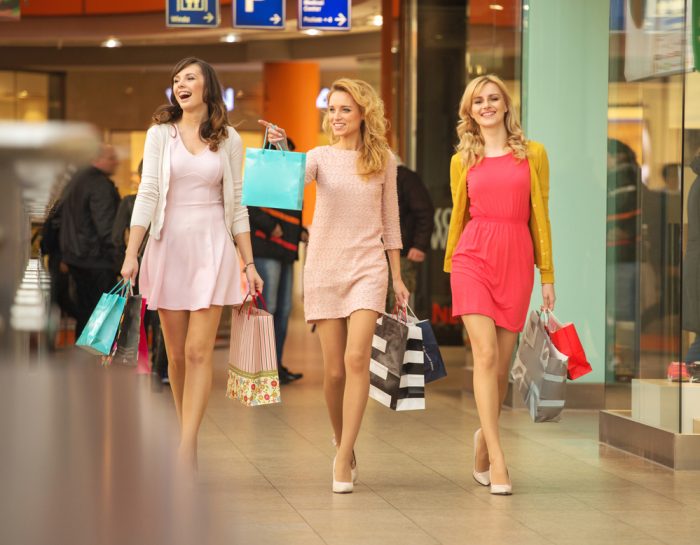 Other Tips
You have planned an awesome weekend, and you have booked our flight, hotel and paid for all the fun stuff for the weekend. What will you do if your flight gets canceled or delayed? What if you come down with illness in this new town, can you afford to pay your medical bills? What if you can not go due to the sudden death of a family member or partner or the death of a business partner? If you lost your luggage and personal belongings at the airport what then do you do. If you have travel insurance, you need to relax because you are covered.
You should always invest in travel insurance whenever you are traveling because you don't know what might happen at any time. Your travel insurance will reimburse you the deposit for your trip in the event that you were not able to make the trip and will help you recover any extra expenses incurred. Since you are traveling as a group, you can have your travel insurance agent provide you group rate insurance which is cheaper.
We hope that after reading this article on "How to plan a destination bachelorette party," you will have a better understanding of what it takes to plan not just any bachelorette party but the perfect ladies weekend. A key point to note when planning a destination bachelorette party is this; it's all about the bride and about giving her a wonderful weekend she will live to remember. Be flexible and creative in planning the itinerary, and you will be fine.