Best Christian Bachelor Party Ideas (2023 Guide)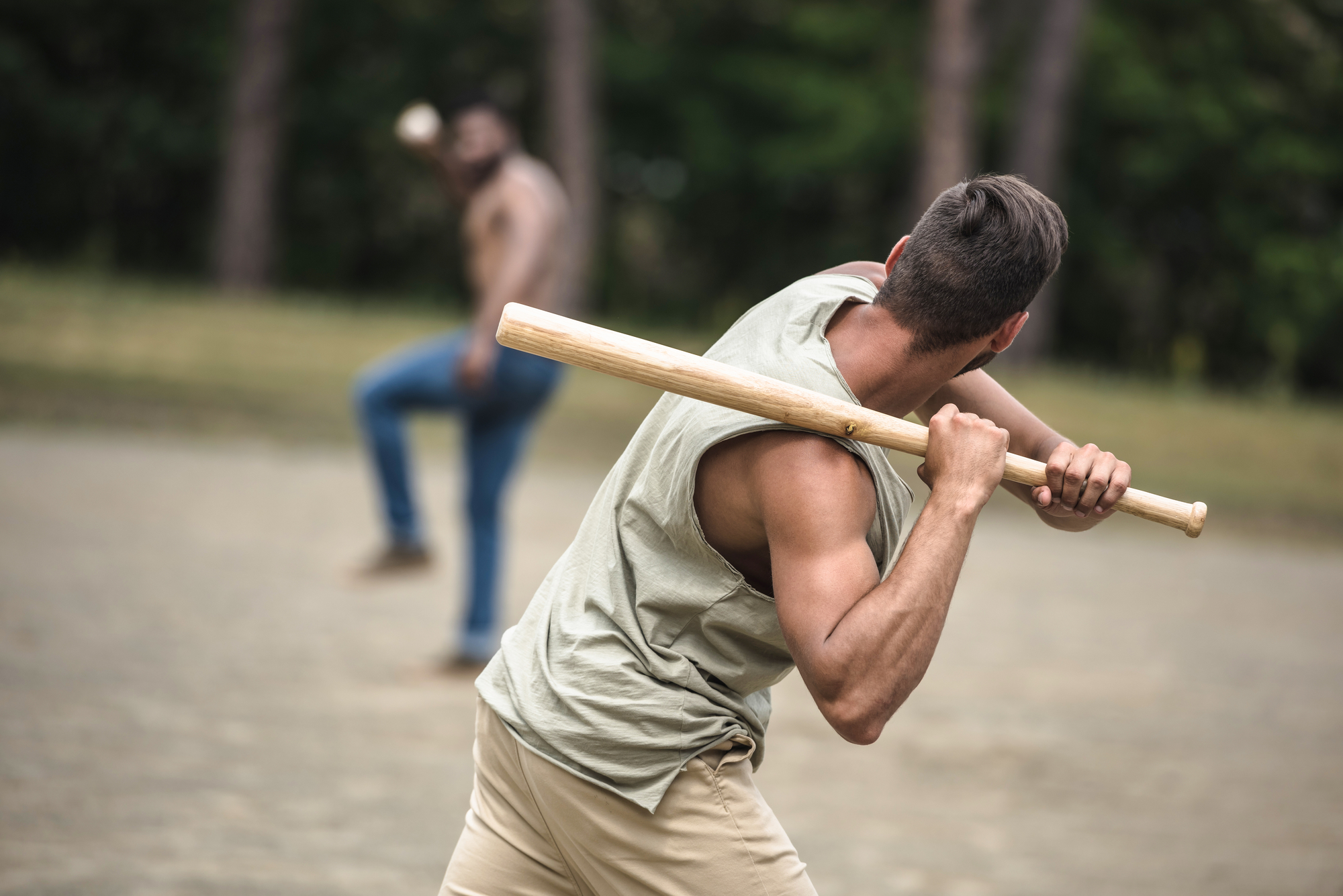 This post may contains references to products from one or more of our advertisers. We may receive compensation when you click on links to those products or services. Please also consider
donating to our website.
Nearly three-quarters of the 300 million population of the United States, or about 225 million people, are members of some Christian denomination. Likewise, many other countries, especially in the Americas, have significant Christian populations. Consequently, the demand for Christian bachelor parties is also strong, but many best men who have been tasked with the responsibility of planning a bachelor party don't know where or how to get started planning this type of event.
A Christian bachelor party can assume a number of types, including some that do not fit the category of traditional "parties." This guide offers some useful Christian bachelor party ideas and themes for this purpose, and we trust that these will provide you with the inspiration you need to throw an epic but wholesome, faith-filled bachelor party for your best friend that all of you will always remember.
"Help a Neighbor in Need" Party
One type of Christian bachelor party that will leave everyone feeling good about themselves while still having a good time is helping a neighbor in need. Every neighborhood has an elderly person, single mom, disabled veteran or others who are in need of some help such as yard work, house painting, some extra groceries or just some companionship, and this type party certainly squares with Christian values and ideals.
If you friends need reminding, tell them that Proverbs 3:27 (NIV) makes it clear that Christians should "not withhold good from those to whom it is due, when it is in [their] power to act" and Matthew 25:40 adds that Christ said, "Truly I tell you, whatever you did for one of the least of these brothers and sisters of mine, you did for me." This should help motivate them to do even the hardest work without complaint, but bring plenty of food and drinks in case they do.
This type of bachelor party doesn't have to be expensive, and the most valuable thing you'll be donating is your time.
Although everyone's needs are unique, many of the types of needs you'll find in your neighborhood are fairly commonplace. For example, fix and paint that rickety gate, clean up the brush and mow the grass. Plant some flowers. Rake the leaves. Take out the trash. You get the idea …
Take plenty of pictures so you and your friends will remember this charitable but fun event and possibly repeat it each year (or month or week) just because it made you feel so good.
After you're finished helping a neighbor in need, be sure to celebrate your contributions to your community with a backyard cookout or dinner and drinks at a swanky restaurant – you and your friends earned and deserve it!
The "Last Supper"
Speaking of food, what better theme for a Christian bachelor party than the Last Supper to commemorate the groom's last meal as a single man? There's a couple of ways you can approach this type of Christian bachelor party and The first is to simply have dinner at home or go out for dinner at a good restaurant and enjoy the camaraderie and fellowship. This is probably the easiest approach for a Last Supper bachelor party.
You can spice things up a little (especially if everyone is in agreement) by actually reenacting the Last Supper down to the menu (this is optional of course because everyone might not like some or all of the historical menu items). We recommend using this approach at home since some Christians and others may find it offensive if it's done in a public venue.
Put a few tables together lengthwise and use some good tablecloths. You may even want to buy or paint a backdrop to resemble Da Vinci's painting of this major event in Christian history (see painting below). This will make any pictures you take Very Cool indeed.
In addition, you can make this event even more fun by asking your bachelor party guests to dress as their favorite figure from the biblical Last Supper (Bartholomew, James, son of Alphaeus, Andrew, Judas Iscariot, Peter, John, Thomas, James the Greater, Philip, Matthew, Jude Thaddeus, and Simon the Zealot). It's easy to replicate their clothes as shown in the famous painting of this event below.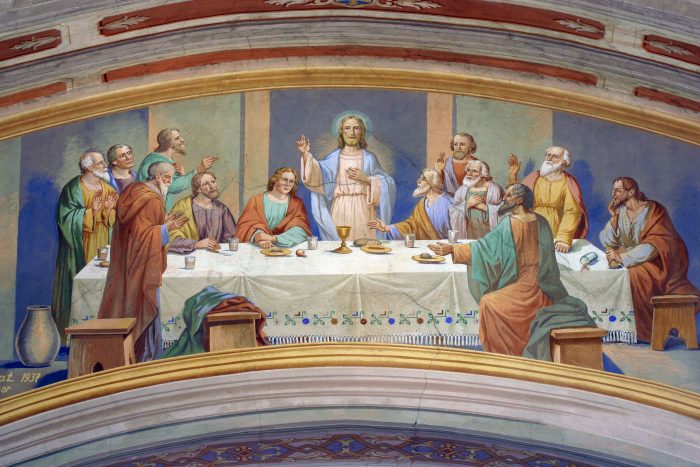 If you prefer and don't think anyone will be offended, reserve the central figure for the groom.
If you want to keep things as authentic as possible, serve a bean stew, lamb, olives, bitter herbs (you can have all of our bitter herbs), a fish sauce, unleavened bread, dates and aromatized wine which historians and archeologists believe were served at the Last Supper.
Fishing Trip
The history of Christianity is replete with instances and symbols of fish and fishing, so a fishing trip with your friends will make a great theme for your Christian bachelor party. Load up some ice chests with soft drinks and beer (if everyone approves), a couple of loaves of bread, some cold fried chicken, some pickles and cheese (cheese makes great bait in case you run out) and you've got yourself the makings of a great boating adventure.
Since about 10 percent of the American population fishes on a regular basis, one or more of your bachelor party guests is probably a seasoned angler who can help those of you who don't know which end the worm goes on. Although it costs a little more, spring for some frozen shrimp to increase your chances of catching something decent.
If you want something really special for your bachelor party, consider chartering a fishing boat and captain. An experienced captain can take you and your friends to where the fish are biting, and you can sit back and relax and just enjoy the company and fun while he does all the work. Throw in some scuba diving, skiing or parasailing, and you've got yourself a world-class bachelor party.
"Walk on Water" Race
We'll admit we had some reservations about including this one, but it looks and sounds like so much darn fun that we had to mention a "walk on water" race as an idea for your Christian bachelor party. While "Zorbs" are a great way to have a walk on water race, these devices are pricey and range from $700 to $1000 each. Some cheaper options that might be even more fun than a Zorb are inflatable shoes that begin at just around $30 to $50 per pair.
If you only have one pair of inflatable shoes, let everyone have two or three turns to try to get their best time in completing a set distance (we recommend using beginning and end points that can't be disputed). If you have two or more pairs of these inflatable shoes, you can stage elimination races to find the Grand Poobah winner. Count on everyone getting wet and having a blast with this event.
Not all Christian bachelor parties require a religious theme, and there are dozens of wholesome activities that can make your event a lot of fun and won't cost you a bundle. Some of the best of these ideas are presented below.
Christian Bachelor Party Ideas
Baseball or Softball Game
Practically everyone knows the rules to these games and an afternoon spent on a ball diamond playing ball with your buddies can make for a great bachelor party. Ball diamonds are readily available in public parks or just find a field or a large backyard of one of your bachelor party guests (if they volunteer). Cook some hot dogs and hamburgers and bring along something everyone enjoys drinking. These events make some of the best bachelor parties and they don't cost an arm and a leg.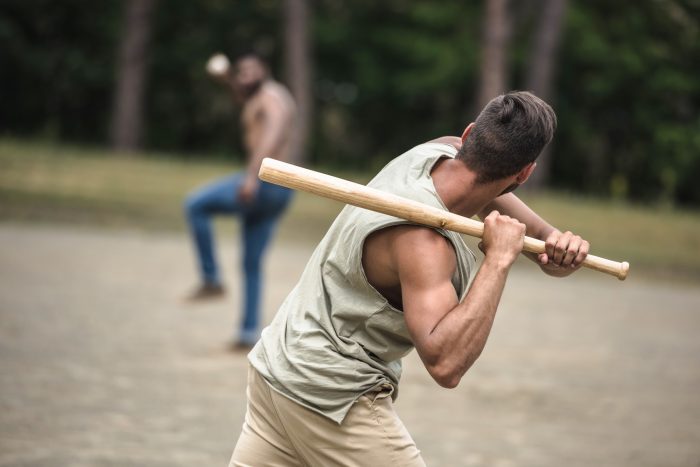 Camping Trip
If the weather is right, consider a camping trip for your Christian bachelor party. On the one hand, there is a lot to be said for enjoying the great outdoors under a sky full of stars at night, and sitting around an open campfire and singing songs or telling stories and jokes (usually about the groom is a terrific bonding experience.
On the other hand, though, let's face it – there's bugs and bears and other bad stuff in Mother Nature that may make your camping adventure less fun that you expected.
Since this is a special occasion, consider renting a luxury cabin in a state park or a private enterprise. These are available all across the country year-round and a luxury cabin can make all of the difference between a fun and comfortable "camping" trip and one that you and your friends will quickly regret and long remember.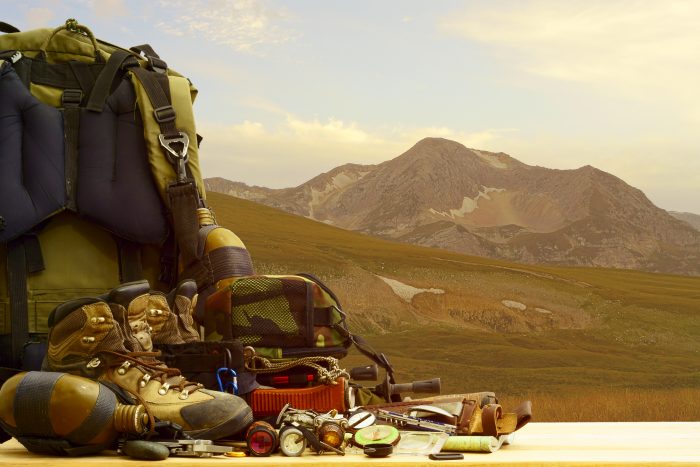 Mountain Climbing
Every state in America and dozens of other countries have mountains with easy to climb hiking trails to the top, and many of these mountains are 2,500 feet or less in height meaning that you and your friends can enjoy a spectacular view from the top without even breaking a sweat. It has been said that, "Angels whisper to men when they walk through the woods" (and we believe it!) and hiking through the woods on the way to the top can be a truly spiritual experience.
Be sure to take a couple of trash bags (leave only footprints), some bottled water and trail snacks. Everyone can find their perfect walking stick on the way up and these will make great mementoes.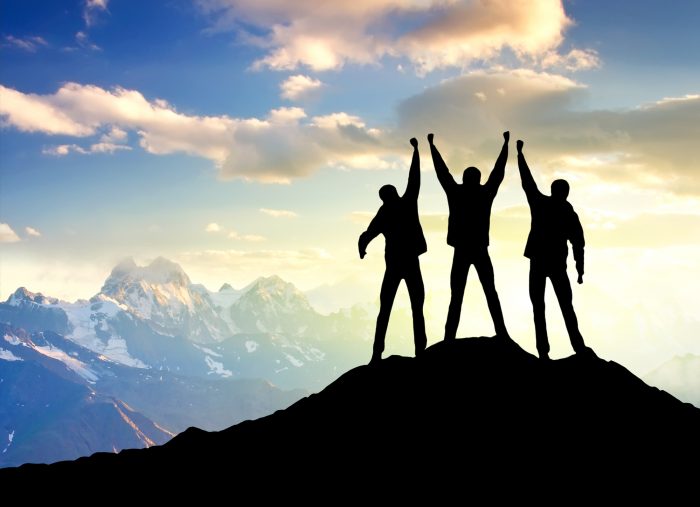 "Adopt a Pet" Party
You may want to consider partnering with your local animal shelter and sponsor an "adopt a pet" party. This is a worthwhile cause that practically everyone can get behind. Animal shelters across the country are overflowing with companion animals, and approximately 2.7 million animals are euthanized (1.2 million dogs and 1.4 million cats) each year. As Proverbs 12:10 (NIV) emphasizes, "The righteous care for the needs of their animals, but the kindest acts of the wicked are cruel."
You and your friends can help animal shelters by having your bachelor party at one but simply calling it an "Adopt a Pet" party. Social media and some news releases to local media can help draw prospective pet owners, and you can use some of the money that you would have spent on strippers and booze for food and beverages for the attendees. If you use your imagination, rescuing dozens of animals while spending time with your friends will make this the best bachelor party in history.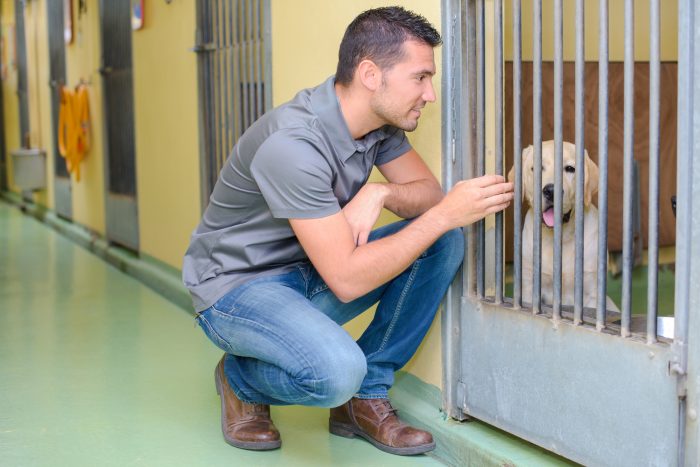 Donate to a Worthy Cause
Finally, some people don't like parties, even when they are for one of their best friends. Moreover, people spend a LOT on bachelor parties. In fact, bachelor party guests spend an average of $738 each ($1,532 if travel is involved), so a dozen guests would be investing between $8,856 and $18,384 each for this one-time (everyone hopes) event.
That is an enormous amount of money that could go a long way in helping others, so you may want to consider this alternative. As Proverbs 19:17 points out, "Whoever is kind to the poor lends to the Lord, and he will reward them for what they have done."
This choice may be especially appropriate if many or even some of the prospective attendees are reluctant to attend and will only do so because they feel they are expected to. Unfortunately, this is the case with far too many bachelor party guests so it is not surprising that these individuals don't have a good time even under the best of circumstances.
Donating the proceeds that would be spent on a party makes a great option in these cases, and some of the things that you can do with the money include buying a new pool table for a veterans' home in your community, buying a nice bookshelf (with books) for a local fire department, or a big screen television for a local seniors center. If you all are members of the same church, consider purchasing and installing new playground equipment.
Whatever you and your friends decide to donate, consider attaching a brass plaque engraved with something along the lines of, "This gift made possible by the good friends of ___________ [groom's name] and the date.

Conclusion
The Christian bachelor party ideas discussed above are just a sampling of some of the themes and activities that you and your friends can use to make the groom's party a special event. Whatever theme and activities you choose for your Christian bachelor party, be sure to serve plenty of everyone's favorite foods and drinks and buy a customized bachelor party tee-shirt for all of your guests as a thoughtful souvenir. Planned carefully, you can use this opportunity to provide the groom and your friends with a day they'll always remember.