The Perfect Bachelorette Party Favors (2023 Guide)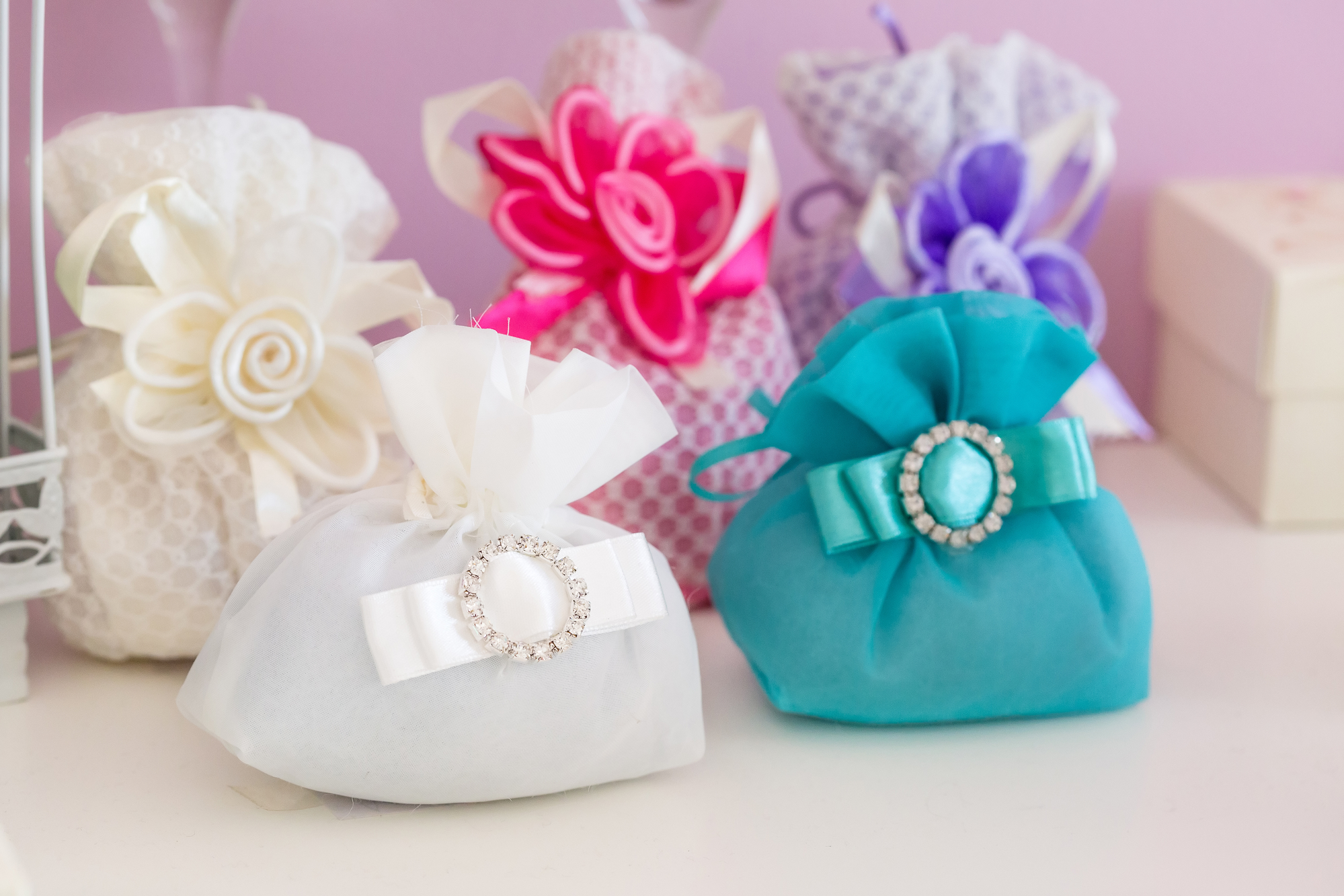 This post may contains references to products from one or more of our advertisers. We may receive compensation when you click on links to those products or services. Please also consider
donating to our website.
Sometimes simple things are surprisingly controversial.  Bachelorette party favors are one of them.  Some people think swag is an essential part of a great party, while others dread the idea of party loot.  If love party favors, both to give and to receive, then this article is for you.  Better yet, if you do not love party favors and find it difficult to decide what is a great party favor, but you need to come up with something for a bachelorette party full of guests who love some goodies, this article is for you.  We are going to share some of our favorite bachelorette party favor ideas, where to find them, and the price points for them so that you have an idea what to expect when you are planning.  By the time you finish this article, you will be totally prepared to bring the bling to your bachelorette babes!
What is a Party Favor?
When we were working on picking out our favorite ideas for some great bachelorette party favors, we quickly realized that some people seem to not really understand the concept of the party favor.  A party favor is supposed to be a small, inexpensive, gift that you give to party guests as a thank-you for attending.  Some of the bachelorette party favor ideas we have seen out there include some really expensive ideas.  While it may be in your budget to spend $100 or more per guest on party favors, unless you run with a pretty flashy and flush crowd, that really is not what people expect in a party favor.  Party favors can be fun, frivolous, sappy, or sentimental, but they should never be a financial burden to the giver. 
Decide Your Budget
That is why we suggest that you decide your budget before you go shopping.  If you can spend $5 per guest on party favors, then you want to pick the most awesome $5 present you can find for your friends, not look at a bunch of more expensive presents and talk yourself into breaking your budget.  When you figure out how much you want to spend before you start shopping, you are much more likely to stick to your budget, because you are much less likely to look into ideas that are too expensive.  We have made sure to include some price points in our favor list, so you can get an idea of what type of favors you can buy within your budget.  Many of the items are sold in bulk, so we give you a per-person price.  While prices may change a little when you go to make your purchases, this should help give you a pretty accurate some idea of what you are going to spend!  
Who Gives the Bachelorette Party Favors?
This is a great question, in part because the answer is a bit wishy-washy.  It depends.  Traditionally, it is the maid of honor and maybe some of the other members of the wedding party who throw the bachelorette party.  Usually, party favors are given to the party guests by the party's host.  So, the default answer would be that the party host gives the party favors.  However, in recent years, it has become a bit of a trend for the bride to give all of the people attending her bachelorette party a "thank you" gift that is essentially a bachelorette party favor.  This gift is not the same as a "thank you" gift for the members of the bridal party, which is usually given either the day of the wedding or at the rehearsal dinner, tends to be more expensive, and is often a special piece of jewelry that all of the party members will wear in the wedding or a commemorative item that will remind them of the wedding. 
With a wishy-washy answer, how do you decide who gives the favor?  If you are a bride and thinking about bachelorette party gift ideas and whether you should give them, talk to the person throwing your bachelorette party!  While it is your wedding, she is the hostess with the moistest for this particular party, so you want to make sure you aren't duplicating anything that she is doing or, even more of a social faux pas, showing her up in any way.  If you are both planning bachelorette party favors, you can even go together on them. 
What Kind of Favor Do You Want to Give?
You may think that all party favors are created alike, but that is simply not true.  For bachelorette parties, favors tend to fall into a few categories.  There are the party-only favors that are like bling for the party, which the guests might take home, but that are pretty bachelorette party specific.  If it has a penis or an oversized engagement ring on it, then the chances are your favor falls into this category.  Then, you have party-specific favors that have a more utilitarian spin on them.  Matching t-shirts for the party guests, personalized koozies, an embroidered beach towel for destination party guests, or a hangover remedy kit fall into this utilitarian category.  You can also give special gifts that are not really useful at the party, but are just thoughtful little thank you gifts, letting your guests know that you appreciate them taking time to celebrate with you.  
Bachelorette Party Favors
Bachelorette Bling
$1.25 per person
Want some basic party favors that will not break the bank?  Then consider this party bead and necklace combination you can find on Amazon.  They let everyone know that you are part of a bachelorette party, and while your friends are unlikely to wear them again, they can be put in a scrapbook, in a memory box, or on a memory wall along with pictures and other keepsakes from your awesome bachelorette party! 
Photo Memories
$2 per person
This favor requires a bit more work than some of our other ones, but we love the idea and it is soooo affordable! 
Grab a multi-pack of plain white picture mats ($10 for 25 5'x7' mats), get some colorful permanent markers ($6 for 8 colors), and some basic picture frames ($13 for 12).  Then, personalize a photo mat for each guest and include a photo from the party in it (.30 or less per photo to develop at Samsclub.com).  Your total cost is less than $2 per guest, including the cost for buying the markers, for a completely personalized bachelorette party favor. 
How do you personalize them?  We think you can go two ways.  You can put each guest's name at the top of each mat and have all of the guests sign them during the party, or the bride can write personalized notes for each attendee on the mats.  If you go with the first option, make sure and get a great group shot for them to put in the photo frame and include it in a post-party thank-you note.  If you go with the second option, then the bride should make sure and get a one-on-one photo with each guest in attendance.  Send them after the party along with a thank-you note for a really personalized thank-you!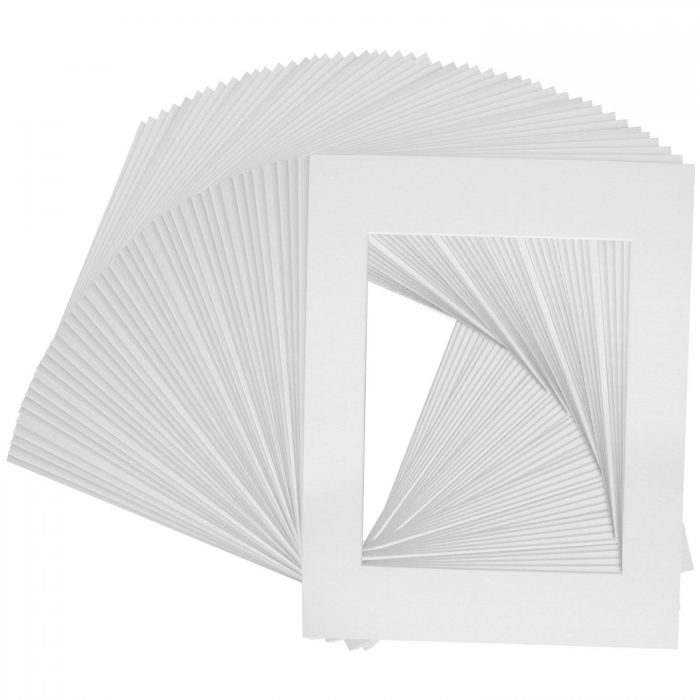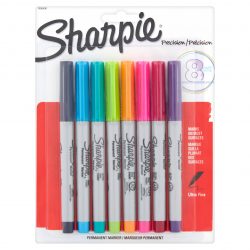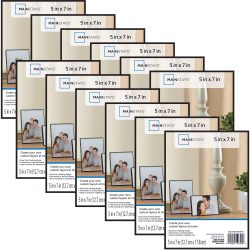 Floating Favors
$5 and up per person
Having a pool, lake, or beach bachelorette party?  Then we love the idea of having your favors do double-duty work as both bachelorette party decorations and party favors.  Pick up some adorable pool floats in whatever pattern or theme works with your bachelorette party, blow them up for your guests to use at the party, then send them each home with a float.  Want to personalize them?  After you blow them up, but before they hit the water, have the bachelorette sign them with a catchy phrase, thanking guests for attending the party.  You can get floats at lots of price points, but we like the idea of splurging a little and getting these unicorn floats from Walmart for guests that are a little extra: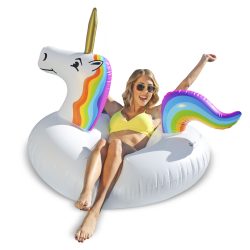 Love the idea, but worried that it will not fit in your budget or about transporting them?  Consider drink floaties, instead.  Same concept, just smaller size: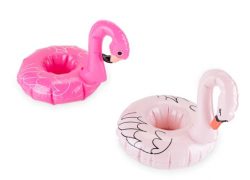 Penis Perfection
$2.75 per person
Some people are subtle, and others are more "in-your-face;" if your bachelorette party guests are more of the wild-and-crazy type, then these sunglasses might be the perfect party favor.  We think of them as being triple purpose.  One, they serve as a silly reminder of the party and are great for people who save mementos.  Two, they will be great in a group picture that will scream "bachelorette party" to anyone who sees it. Three, if you wear them out, whether you are a bar or on the beach, everyone will know you are at a bachelorette party!
Coozies /Coolies
$1.50 per person
Whether you call them coozies or coolies seems to be a regional thing, but we can all agree that insulated drink holders that keep our drinks cold and our hands from getting sweaty are awesome.  You can get ones that are generic bachelorette party or spend a bit more and gets ones specifically personalized for your bachelorette party; either way, they make a great party favor.  They are useful during the party, especially if you are heading to the beach, having a pool party, or going out on a boat.  They are lightweight and small, making them a great choice if you are traveling to a destination bachelorette party and are worried about the size and weight of your luggage, and, while they are going to serve as a reminder of your bachelorette party, they are something your guests can continue to use for years and years after your party!
Add Some Sparkle to Your Skin
$.60 per person
Looking for a super-affordable way for everyone to show that they are at a bachelorette party?  Then you have to consider temporary tattoos.  These tattoos are easy to apply and can be worn just about anywhere.  You can make them last a couple of days for a destination bachelorette party or remove them easily with some makeup remover or baby oil if you need to take them off immediately after the party.  They are an easy way to make everyone feel like they are part of the party, but will barely make a dent in your party budget!
Champagne Memories
$2.75 per person
We love this favor idea for the bachelorette brunch.  What are you going to have at your bachelorette brunch?  Drinks.  You are going to have drinks.  Chances are that you are going to be enjoying bottomless mimosas or bellinis or maybe just plain champagne.  These cute, durable, personalized plastic unbreakable, stemless glasses are a great reminder of the party and are something your guests can use for years to come, every time they need unbreakable stemless glasses.  They are ideal to use poolside, on a boat, at the beach, in a hot tub, or just when soaking in the tub!
Hangover Recovery Kit
$5 per person
An ever-popular bachelorette party favor, you can totally personalize your hangover recovery kits for your friends.  We found some adorable bags on Amazon that were just over $10 for 10 bags, but you can find plenty of bags at an even lower-price point.  What do you put in a hangover recovery kit?  Depends on your friends.  We loaded ours up with an electrolyte drink mix ($1 each), individually sealed Ibuprofen ($.50 each), makeup remover wipes ($1 each), and Pepto Bismol individual packs ($.75 each).  We suggest hanging each bag over a bottle of water, so that you know they have water to mix with the electrolytes ($.10 each).  All together, you get a useful present and a memento for about $5 per person.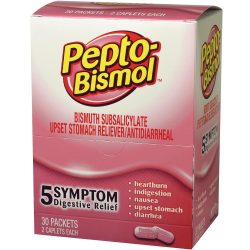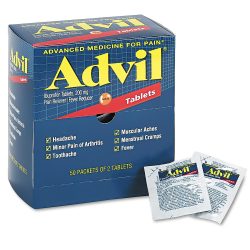 Cheers to the Bride
$8 to $17 per person
If you and your friends love wine, then a classic bottle of wine makes a great favor.  It is also one you can personalize by choosing white, red, rose, or sparkling, depending on what each guest loves! While this may seem like a very upscale gift, you can find some really great-tasting wine for less than $10 a bottle.  We know that everyone has their personal favorites, so we look at the wine rating systems to see what is gets universal high marks.  Some inexpensive favorites include Alamos Malbec and Cupcake Vineyards Sauvignon Blanc, which are both 90-point wines that cost less than $10 per bottle.  Expand your budget to $15 per bottle and you can find some of the best rated wines for sale today. Want to make that gift extra special?  Consider adding bachelorette wine labels to the bottles.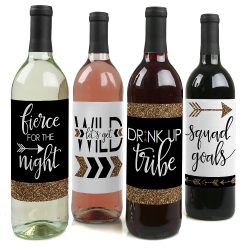 Wrap it Up
$12 to $18 per person
We love, love, love the idea of an adorable kimono as a bachelorette party gifts.  These lightweight robes are usually made of silk, which makes them feel decadent, but can be super-affordable, especially if you choose to purchase them in satin instead of silk.  Also, because you can find them in a variety of patterns and sizes, you can personalize them for each of your party guests.      
Slip Them Some Shade
$5 per person
Do your girls love the sun, but fear the sun damage?  Then these sun hats make a great party-favor.  Hand them out at the beginning of the party, whether alone or in a gift bag, and your guests will have it made in the shade.  This is one of those gift options that comes in expanding price points, because you can find cute straw sun hats starting at less than $5 a hat and going all the way up into the triple digits.  You can choose plain, hats with catchy sayings, or even personalized.  Custom personalized straw hats can get very expensive, but you might be able to find a local embroidery place that can customize them at an affordable price point (we found one that charges $6 per hat) or you can always take the DIY approach with thin colored rope and some hot glue.  (If you choose to DIY, there is a handy tutorial on the Better Homes and Gardens website).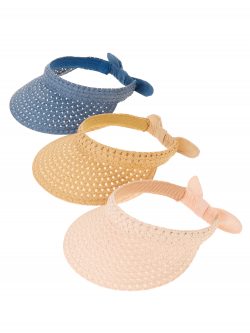 Love those Lips!
$1.25 per person
If you are like us, then you are never far away from your lip balm.  But, what if you lose it?  Whether the bachelorette party is a night on the town or a few days at the beach, you want to keep your pucker perky, so you will need to keep it moisturized.  What better way to keep the party going than to hand out these adorable favors pre-party?  Each of your guests can slip one in a pocket or a purse and be set for the evening.  The best part is that you can find lip balm in all sorts of adorable themes, maybe even one that matches your bachelorette party theme like this adorable 8-pack of mermaid themed lip balms from Kohl's: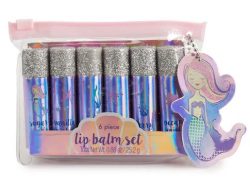 Keep It Classic
$30 per person
Are you a traditionalist?  Jewelry is the traditional gift for brides to give members of her bridal party, and you do not get more classic than a set of pearls.  While this gift may seem ultra-luxe, you can get freshwater pearls starting at an amazingly affordable price point, like this set, highlighted with sterling silver, that we found on Overstock for less than $30 per person.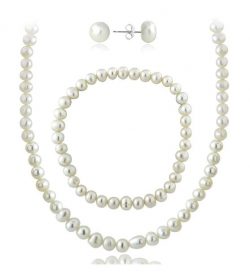 Pamper Them
$15 and up per person
Want to give your guests the ultimate thank you?  Spa baskets are a great way to do that. A spa basket can really depend on your budget, your time, and your creativity.  You can DIY a basket with customized luxury spa brands or buy a ready-built basket or gift that you can give-as is. 
We love this Mango and Pear spa gift that comes in a cute little tub: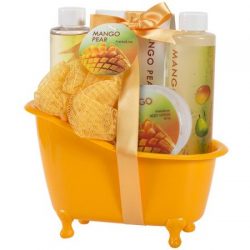 If you have a bit more expansive of a budget, you can also get this Borghese spa set, which is full of luxury products: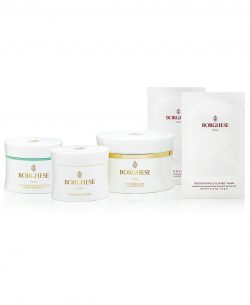 Mani Thanks
$10 and up per person
We love the idea of a little manicure kit and a cute mini bottle of nail polish as a bridal shower favor.  You can include a note that says "Mani-thanks" or a little tag that says something naughty like "here's to a lifetime of getting nailed."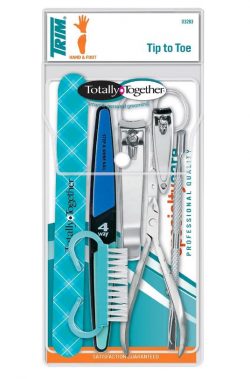 Gift that Keeps on Giving
$???? Per person
None of our ideas seem just right to you?  Maybe you have a group of girlfriends with very different tastes, which makes gift buying difficult.  Maybe you want to give them something, but are really worried about packing considerations.  If so, you might want to consider a gift card.  Check out giftcards.com, restaurants.com, and samsclub.com to look at their gift card selections.  You can often pick up gift card multi-packs that will give you substantial savings off of the face amount of the gift cards, and you can pick from a variety of different vendors and gift cards types.  We love the idea of giving coffee or frozen yogurt gift cards because they are affordable, but a low dollar amount still covers a whole treat, and reminds your girlfriends that you appreciate that they came to your party!
Conclusion
What makes a great bachelorette party favor? That depends on the guest and the bachelorette being honored.  We think great bachelorette party favors are portable, affordable, and will remind the guests of the party.  Have your own ideas for great bachelorette party favors?  Share them with other party planners over on our forums page.