How to Create the Best Bachelorette Party Captions (2023 Guide)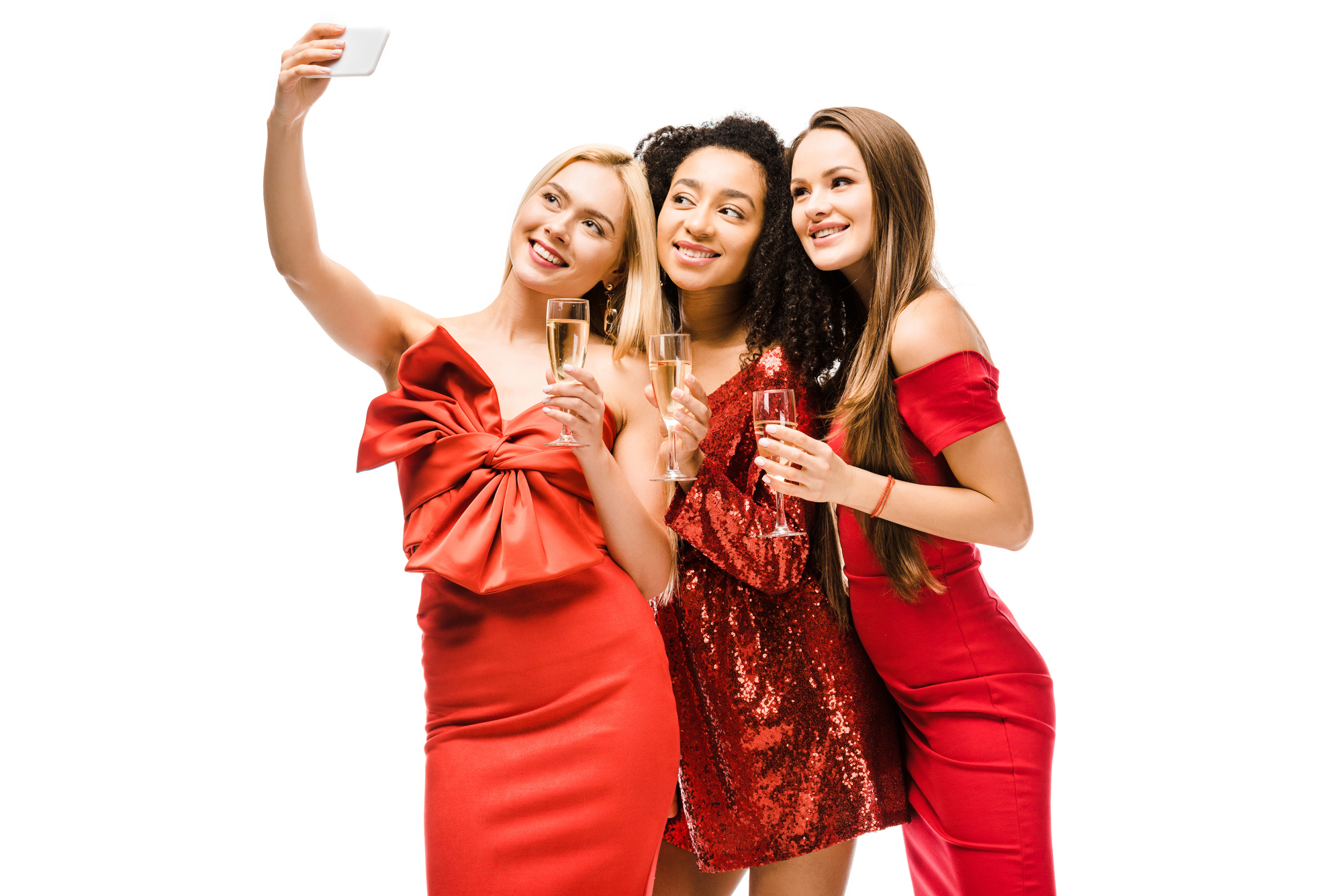 This post may contains references to products from one or more of our advertisers. We may receive compensation when you click on links to those products or services. Please also consider
donating to our website.
A picture may be worth 1,000 words, but sometimes you need a few words to explain your pictures.  That is where bachelorette party captions come in.  A great caption tells people what is going on in your photo, but is still short and sweet.  They are the perfect way to accompany posts on Instagram, Snapchat, and Facebook.  Captions tell what is going on, but they do not replace hashtags, which can be a great way to keep all of the photos from a single event together.    Every photo you take, yes, even the bad ones, can be considered tiny works of art.  The caption is not going to tell the whole story behind the photo, but, like the title for any great work of art, should give the viewers some idea of the story behind the picture.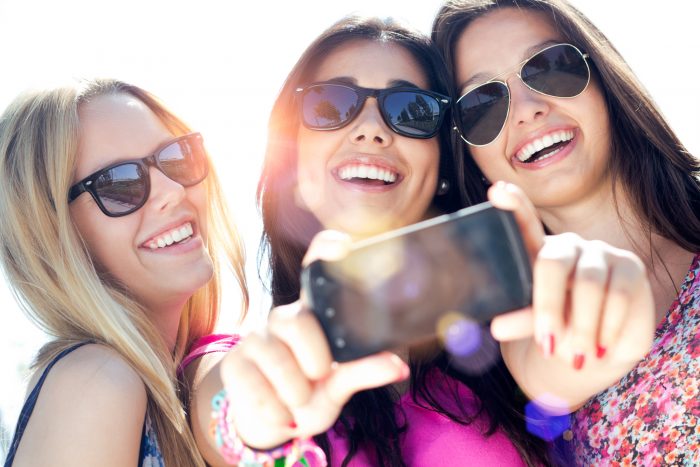 How Important is the Caption?
Think your pictures will stand alone?  They might or might not.  Depending on your level of intoxication, a photo that seemed to make perfect sense when you posted it may be a little hazy even soon after you posted it.  A year later, you may have a hard time recalling it, and a decade later you might need some reminders for the details.  We love the idea of a caption to help you further jog your memory and hasten your trip down memory lane. 
Caption Creation
A fantastic caption says a little about what is happening in your photo.  However, it is not just a label.  It could be an inside joke, an observation, or even just a pithy saying about what is going on in the photo.   Remember, a caption is just supposed to enhance the photo; so, keep it to a few words. 
Captions for Pictures of the Bride
While you want to get plenty of group pictures, make sure to take a few of the bride on her own.  After all, she is the whole reason for the party.
Feyonce– This caption is great for a bride who is looking extra fierce.
Bridezilla– A great caption for a shot of the bride doing something intentionally heinous-appearing, like smashing the remains of the cake at the bachelorette party.
Nacho Average Bride– Clearly, this caption lends itself to any fiesta-themed parties.
Buy Me a Shot, I'm Tying the Knot- This is one of our favorite captions for the start of a wild night.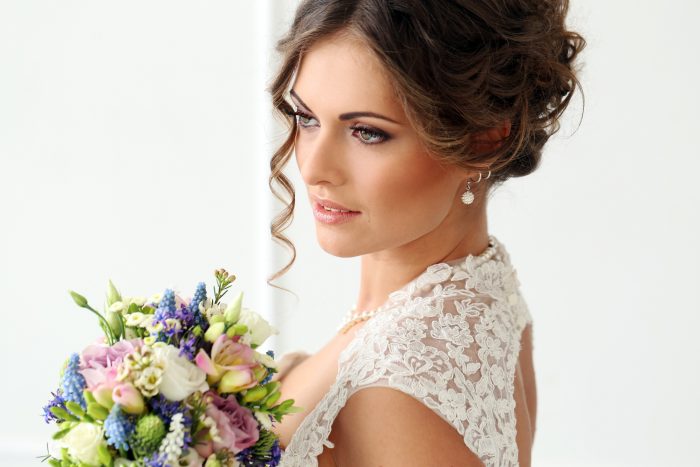 Group Captions
There are so many different little sayings that are used to describe a group of women out for a bachelorette party.  The I Do Crew, Bride Tribe, etc. are iconic.  They also make great captions for group shots.  Here are some other group captions that we love:
Bride Tribe
I Do Crew
Team Bride
Bach Squad
Bride Crew
Last Fling Before the Ring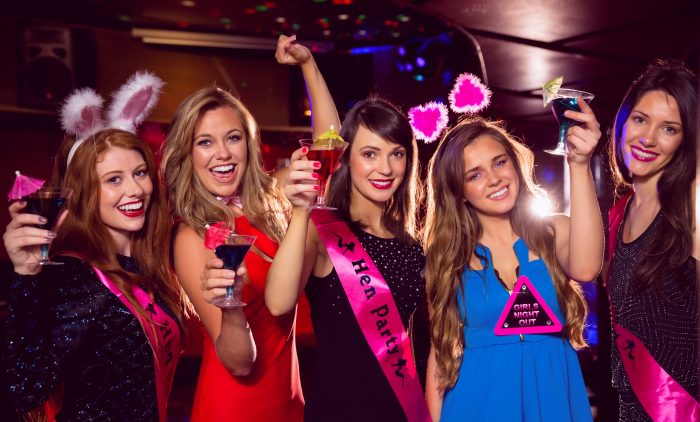 Themed Caption Ideas
Sometimes a particular type of party lends itself to a certain caption.
Brews Before I Do's– A clear choice for a brewery bachelorette
Brews with the I Do Crew– Another good choice for a brewery bachelorette
Hit Me Baby One More Wine– Great for a wine themed bachelorette like a winery tour or wine tasting.
One Last Syrah– Another great caption for a wine-themed bachelorette.
Vino Before Vows- We adore this one if you are hitting wine country.
Pop the Bubbly, She's Getting a Hubby- We love this one for a champagne toast!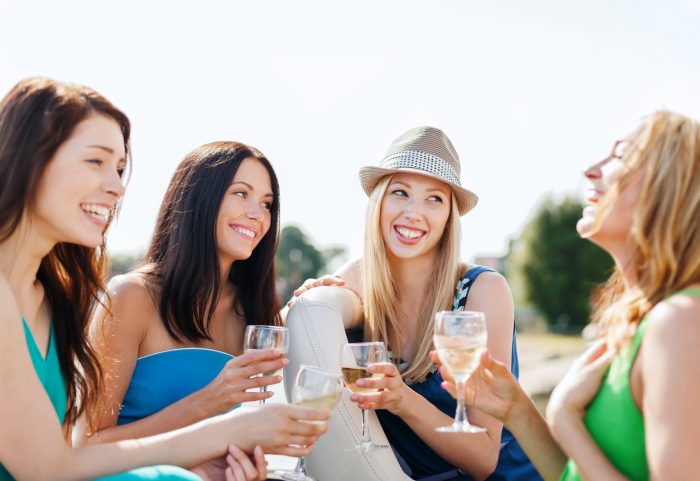 Mimosas with the Maids– Brunch with mimosas and your bridesmaids? 
Final Fiesta– If you are having a Mexican fiesta themed bachelorette party, this caption writes itself.
Last Sail Before the Veil– Whether you are heading off on an epic bachelorette party cruise or just a boat trip in your nearest body of water, this caption is a great bon voyage label for your crew.
Final Flamingle- So, flamingos are having their moment in the pop culture popularity right now, making this caption a great way to commemorate a beach bachelorette party.  Just think, 20 years from now you will look back and see the caption and have to stop and think about why it was a flamingle. 
Losing the Tail for a Veil– We cannot even begin to describe how in love we are with the concept of an underwater photo shoot with some of those amazing custom mermaid tails that you can find.  If you are going all-in on the mermaid bachelorette theme, we can see this caption perfectly as a side by side for that photo and the photo of the bride actually getting married.  Great, now we need someone we know to have a mermaid bachelorette party, just so we can put that caption on our social.
Look Like a Beauty, Party Like a Beast- We love this for a Disney themed bachelorette party.
Girls Just Wanna Have Sun– Whether you are at a beach, a pool party, or just out in the sunshine, we love the happy, upbeat feel of this caption.
Captions for a Wild Party
Have group or single shots of a wild bachelorette party?  First, ask yourself whether you want those photos on-line.  Mildly wild pics are fun to post, but pics that show illegal substances, someone falling-down drunk, nudes, or any type of infidelity should not be posted.  You want pics to be fun, not liabilities.  Once you have narrowed down your wild party pics, consider some of these captions.
What happened last night?- We love this caption for a cute morning after pictures of the group wrapped up in fluffy white robes, with faux grimaces on their faces.
Something borrowed, something blue; we party harder than you– We love this caption for any kind of wild bachelorette party picture, but we especially adore it for posting on the groom's social media!
Raising Hell Before the Veil- We like this for any wild party, but can't you picture if with a group pic in cowboy hats and boots? 
Girls Just Wanna Have Fun– Cyndi said it; it must be true.  This captures any group of girls getting wild.
We came.  We saw.  We Partied.- We like this caption for any destination bachelorette party, even if the destination is just your local bar!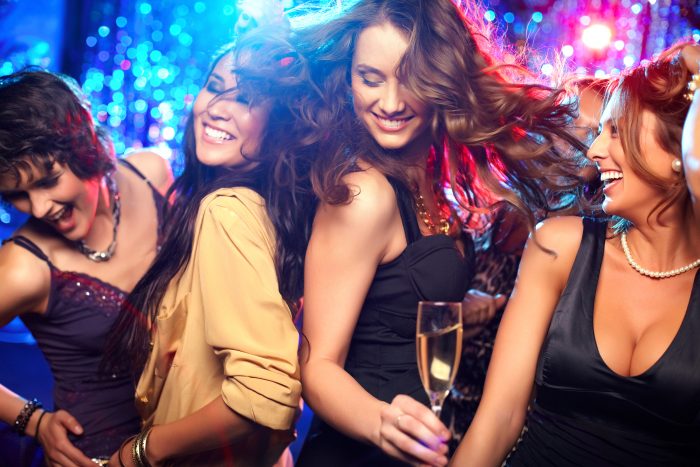 Friendship Captions
What is a bachelorette party if not a great celebration of friendship?  You are going to have some photos of the bride with her besties.  These captions help capture that feeling.  We have included a couple of generic friendship caption examples, but these are the posts where you should feel comfortable sharing something personal or using an inside joke.  Not every caption has to resonate with every person reading it.
Good Friends; Great Adventures– Are you doing something exciting on your bachelorette party?  We love this caption if you are zip lining, river-rafting, swimming with sharks, you know doing something really exciting. 
Squad Goals- You see it everywhere, but hopefully that is exactly how you feel about your group of girlfriends.  Share it with the world by using this caption to capture a moment that is all about friendship.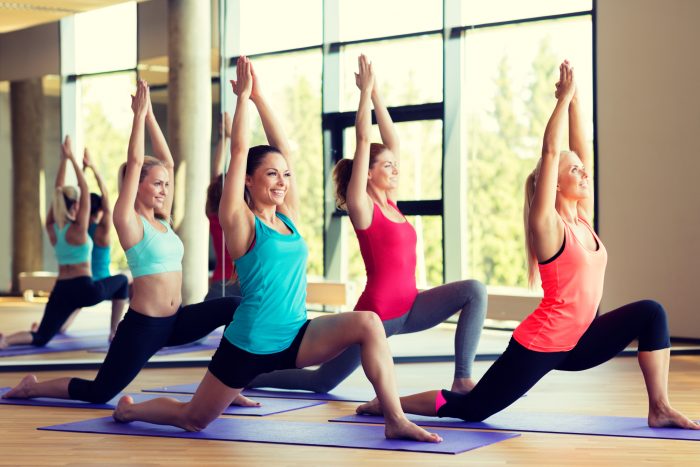 Destination Bachelorette Party Captions
Some captions only make sense for particular destinations.  Here are some of our favorite destination captions.
Aloha Beaches– If you are lucky enough to head to Hawaii, this is a great caption for a group photo or even a location shot.
Dirty Girls Hit Dirty Sixth- If your crew is out and about on Sixth Street in Austin, we love this caption for a group photo at the start of the night.
Broadway Babes– Seeing a Broadway Show or just walking down Broadway, this is a great New York City Caption.
The City that Never Sleeps– New York is known for being up all night.  This caption works for any late night shots of the Big Apple while on your New York bachelorette party.
Big Apple– Speaking of the Big Apple, city nicknames are wonderful for captions. 
Sexies in the City– Are you in Manhattan, drinking cosmos?  Then you need this caption for your pictures!
Where My Peaches At– Georgia is known for its peaches, and one of the cuter nicknames for Atlanta is the Big Peach.  That's why we adore this caption for an Atlanta bachelorette party pic. 
Boston Bach Bash- Alliteration makes even basic captions sound special, which is why Boston is one of our favorite cities to caption for bachelorette photos.  Boston, bachelorettes, and babes all capture that easy flow.  Boston is also known for beans, beer, and Bruins if you want to keep the alliterative flow going!
Bahamas Beach Babes– We already told you we love alliteration.  Beach and bachelorette are perfect matches, and you can always throw the word bash in the mix.  Perfect for a Bahamas bachelorette party.
Bahama Mamas– When is this caption right?  When drinking Bahama Mamas in the Bahamas with your girlfriends.  It is perfection.
Cancun Cuties- Did you get a great beach pic of your group?  Let this caption tell your story. [ and begin planning your cancun bachelorette party ]
Chucktown Chicks– There is something about a caption that does not tell the whole story that we find intriguing, and the Chucktown label to refer to Charleston is one of those captions.  Not everyone is going to know that Chucktown refers to Charleston, but you and your girlfriends will know. 
Windy City Weekend– If your Last Fling is in Chi Town (also known as a Chicago bachelorette party), commemorate it with this caption.
Vino Valley Before the Vows– Are you hitting wineries in the Napa Valley?  Snap a pic and let the world know. 
A Mile High, A Mile High- Checking out the recreational bud in Denver?  This caption might be cute for a Denver bachelorette party, but think real hard about the people in the photo and exactly what it depicts before posting it. 
Sunshine State Soiree- If you are anywhere in Florida, give a nod to the Sunshine State with this caption. 
SOBE Sweethearts- Have a great pic of your gang at a South Beach pool party for your Miami bachelorette party?  We've got the caption for you.
Hangin' in the Hamptons– So, maybe this caption makes it sound like you want people to know you are hanging with the big money folks and the cool kids.  But if you are…..
Tahoe Without the Beaux– Even if we didn't love the idea of a Lake Tahoe bachelorette party, which we do, we love the idea of this caption, which we also think makes a perfect hashtag for a Lake Tahoe bachelorette. 
Bet on this Bach– Vegas is kinda the iconic bachelorette destination and we love this caption for the picture you have to get- you know, you and your girlfriends all under the Welcome to Vegas sign. 
What Happens in Vegas- So, this is not really a caption, because you cannot have this caption with an actual picture.  Instead, you post a blank photo with this caption.  Yes, it is cheesy, but if your bachelorette party is in Vegas, someone in your group needs to do it!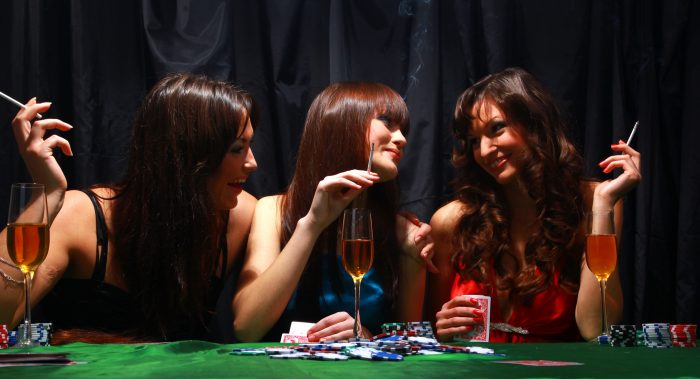 Bourbon Cowboys- If you have made the French Quarter your bachelorette home away from home, then you have earned the Bourbon Cowboy (or cowgirl) nickname.  We love this punny play on words and think it makes a great caption. 
Partied Like a Princess– Did you head to Orlando and hit the Disney Parks?  If so, we love this caption for the exhausted pics you took at the end of the day.  You know, the ones where you look like you spent hours in the Orlando sun? 
Do Captions Need to Include Names?

This is a question we have heard people ask, and we think the answer is definitely no.  Captions can include names, but all social media is going to let you tag people anyway, so it is not like you really need a name in the caption.  If you are doing stuff that you might not want super-public, then you can always avoid name captions or tagging people, which will make it more difficult for a stranger to stumble across the pics or even to find them if they are social media stalking or running a background check on a member of your crew.  That said, depending on who is doing the posting and the captioning, names can be a cute addition.  Here is an example of one of our favorite bachelorette party captions, but with a bride's name in it: 
Buy Heather a Shot, She's Tying the Knot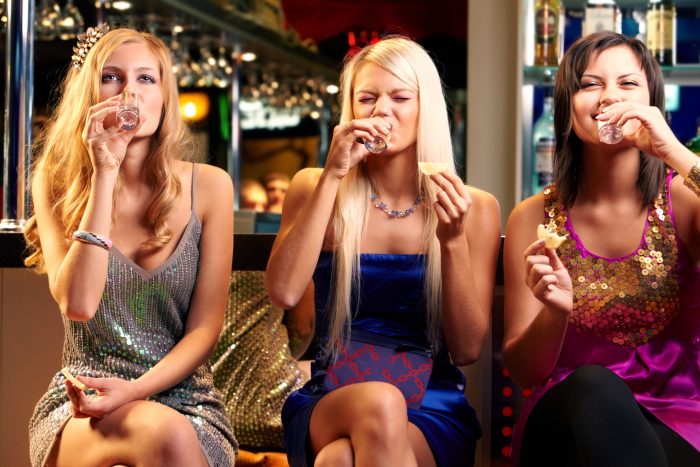 Does a Bachelorette Caption Differ from a Regular Hashtag?
Yes and no.  There are a lot of common sayings that you will hear used in connection with bachelorette parties.  When they fit a picture, they make great captions for bachelorette party photos, even if they would not make sense in other contexts.  However, many great bachelorette party hashtags could also be used for any type of girls' getaway weekend or night out. 
There can also be some difference in placement, and how the picture appears on your social, depending on where you put hashtags.  Take, for example, Instagram.  You have a space for a caption when you post a picture.  You could put hashtags there, but that can look a little messy.  Instead, many people like to choose a short caption for that spot, no hashtags, then put their hashtags in the first comment on the post.  Of course, this is a matter of personal preference, and you might already have a way that you prefer.  If you don't, try posting the same picture with a caption and hashtags in the caption space and then with just a caption and the hashtags in the first comment space.  Chances are that you are really going to prefer the way that one of them looks more than the other.  Choose that one and stick with that s(2tyle for all of your bachelorette party posts.
Conclusion
There is no escaping the role that social media plays in modern lives, and, really, sharing images from things like bachelorette parties is one of the best uses of social media.  It not only serves as a reminder that your big day is on the way and helps get and keep you hyped about the wedding amid all of the pre-wedding planning, but also serves as a virtual photo album that will let you reflect back on all of the good times.  Captioning the photos will help remind you what was happening when you start to forget, whether that forgetfulness is due to a bachelorette party buzz or to the passage of time.  Just remember that posting something on social media means that it will be available on the internet forever and that nothing is truly secret, so do not post any captions that could come back to bite anyone in the butt!