Best Bachelor Party Themes (2023 Guide)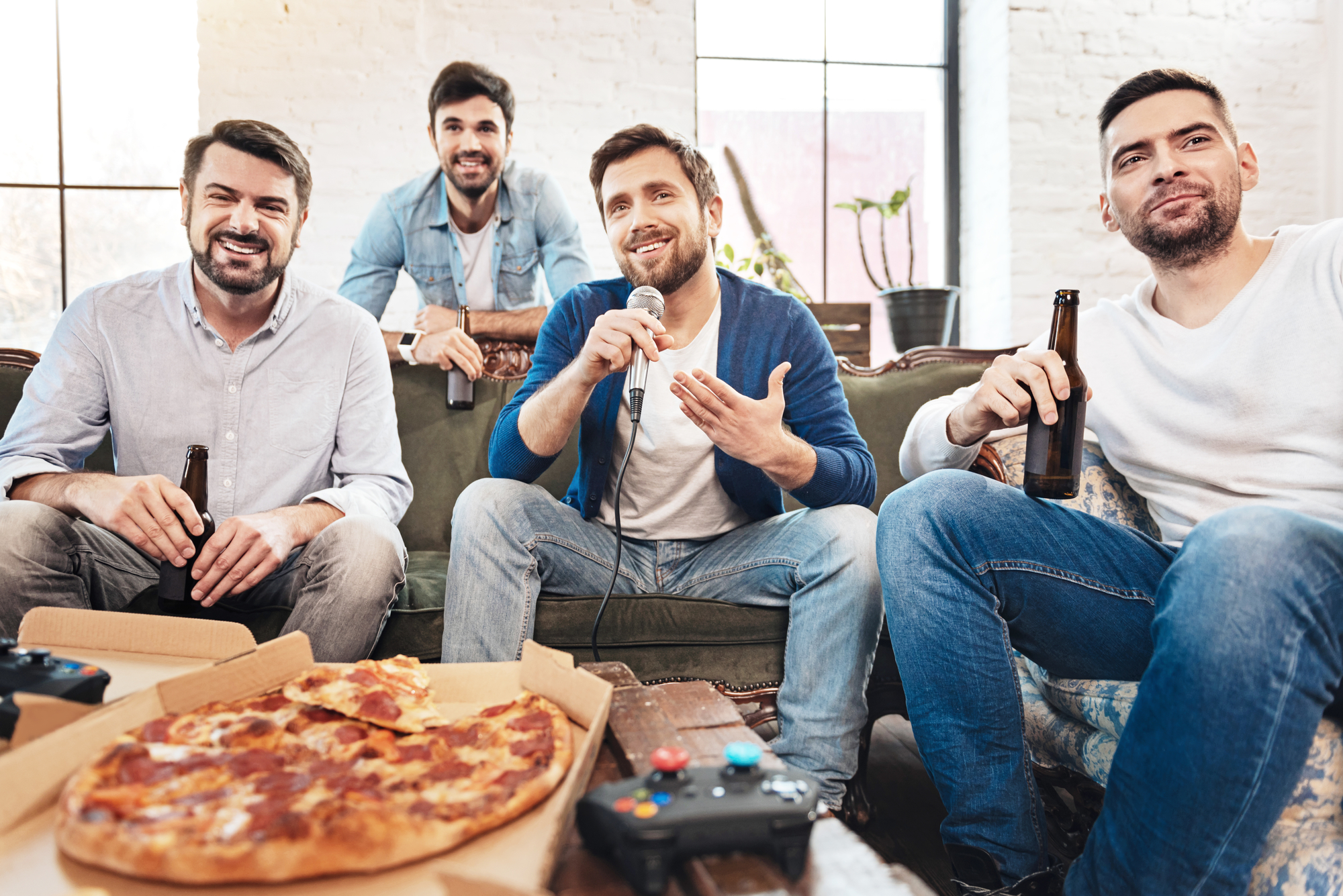 This post may contains references to products from one or more of our advertisers. We may receive compensation when you click on links to those products or services. Please also consider
donating to our website.
If you're reading this, you've probably been given the honor of serving as best man for your friend's wedding, and you need to throw him an epic bachelor party to celebrate the special occasion. In some cases, you can create an epic bachelor party by just providing your guests with good food, great drinks, a few cigars and thoughtful conversation (ugh!). This type of bachelor party, however, is usually best suited for geezers on their fifth marriage and your groom may not enjoy thoughtful conversation when he is thinking about his upcoming nuptials. Therefore, if you want to make the occasion truly memorable, you may want to select an appropriate theme for your bachelor party that will make it the epic event you want and he deserves. To this end, we provide some examples below to help get you started or to inspire you to come up with your own unique bachelor party theme.
Bachelor Party Theme Ideas
Pirate Theme
Arrrrr, me matey! Although September 19 is the official "Talk Like a Pirate Day," any ol' day is a good day to dress up like a dashing swashbuckler and party with your best friends. Indeed, we suggest that inside every guy is a pirate just waiting to get out and have some fun, so a bachelor party is the perfect place for you and your friends to buckle your swashes.
There's a couple of ways you can use a pirate theme for your bachelor party. One way, and we think the best way, is to require all of your guests to create their own pirate costumes – no rentals! Bring out the creativity in your guests, and award (good) prizes for the best efforts. There are lots of homemade, easy-to-make pirates costume styles that are available, and most guys already have what they need in their bedroom closet.
Award bonus points for any bachelor party guest who shows up with a parrot on his should, an eye patch or a sword (aluminum foil covered cardboard swords are acceptable). Of course, the alternative is to allow rental costumes, and there are plenty of costume stores and online companies that can provide some excellent, low-cost alternatives, but we believe this takes some of the fun out of this type of themed event.
Either way, you'll need plenty of rum (and beer), a "dead man's chest" with gold doubloons scattered on the top (gold covered candy coins) and a large Jolly Roger flag to hang on the wall (given the term's origins, this flag is especially appropriate for a bachelor party!), Include these at a minimum to create the right "piratey" atmosphere, but you get the idea.
In addition, be sure to provide each guest with an easy to make and cheap "pirate hook" made from aluminum foil and red drink cups to help complete their ensemble.
While you probably don't want to use a real "walk the plank" at your bachelor party (think of the lawsuits!), there is a relatively safe and inexpensive option available from Oriental Trading for just around five bucks as shown below. We also recommend giving each guest a squirt gun so they can shoot the guy trying to walk this flat, plastic plank to keep him disoriented and wet – we bet that this will be one of the best parts of this contest!
The rules to this type of walk the plan contest are simple. Anyone who steps off the "plank" has to chug a beer. Anyone who falls down is disqualified (and has to chug a beer). Anyone who makes it across successfully earns a point and gets to select the next contestant. Whoever gets 10 points first wins the grand prize (make it something pirate themed such as a "pirate trophy" – about ten bucks), but everyone has to chug a beer at the end.
There are some other fun ways for adults to use a pirate them in their party games as well. For example, eye patch beer pong will test your guests' ability to bounce a ping-pong ball in a red drink cup with a restricted perspective. Misses require chugging a beer – successful attempts allow the winner to select the next contestant – and chug a beer if he wants to.
Finally — and we were ambivalent about including this one but we took a vote and it was 15-3 — include a "pirate duck game" for this themed bachelor party. You can also buy these pirate ducks from Oriental Trading. Place them in a large container of water (a punch bowl will do fine), but first write a number on the bottom of one or two ducks with a permanent marker indicating the number of beers the player who selects it must drink (someone in our corporate offices suggested "8" but we think you should only use "1" or "2" realistically). Draw a star on the bottom of the rest of the pirate ducks. Players who select a duck with a star get to choose the next contestant. A couple of rounds of pick the pirate duck will enliven your party up for sure. 
The more we think about it, the more we like the pirate theme idea…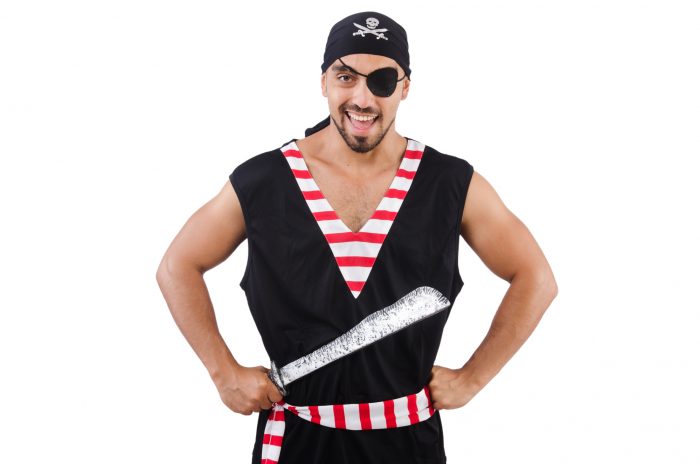 Superhero Costume Theme
Just like pirates, there is also a superhero inside every guy trying to get out but few men actually get to play this role in real life. A bachelor party, though, is the perfect opportunity to become the superhero you've always dreamed of being in real life. You may want to relax the "no-rental" costumes rule for this bachelor party theme since even an inexpensive (around fifty bucks) commercial Captain American costume, for example, is Very Cool indeed.
Think how much fun it will be just driving to your buddy's bachelor party in this gear. Hot babes love Captain America …
This is a great idea for a bachelor party theme because there are literally hundreds of superheroes available to choose from, of course, and some of our favorites are Green Arrow, Spiderman, Iron Man, the Flash, and Batman, all of whom have awesome uniforms.
While these costumes are relatively inexpensive to rent or even purchase, you may want to opt for the homemade rule only as we discussed in the pirate theme section above.  Having your guests make their own costumes can make this event even more fun by seeing who can create the best superhero costume from stuff they just have laying around the house. Some green food coloring and a pair of cut offs, for example, will make a great Hulk costume. Likewise, a business suit al a Clark Kent with a Superman tee-shirt peaking out is a perfectly acceptable superhero costume for any bachelor party.
An alternative to the above options is to ask your guests to create their own perfect superhero and design a corresponding costume to match. You will likely be surprised at your guests' ingenuity in coming up with innovative superhero ideas ("Captain Computer"?). 
Either way, prizes can be awarded for the best costumes, the worst costumes (these will be easy to identify) and the most unusual costume. Also, be sure to chug a beer.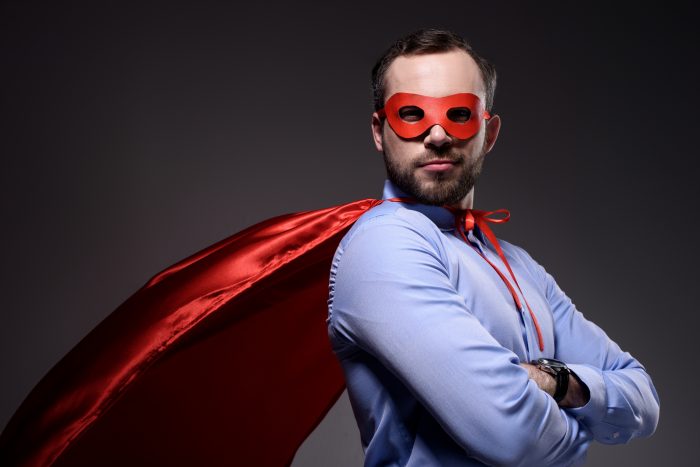 Casino Night Theme
Even if you live in Las Vegas or Atlantic City, a casino night makes a great theme idea for a bachelor party because it combines two things that guys tend to really enjoy:  (1) drinking and (2) gambling. While throwing a casino night theme for your bachelor party will set you back a few bucks, you'll get a lot of bang for these bucks since all of your guests will have the opportunity to participate and a wide variety of games are readily available from rental companies or from amazon.
If you are on a budget, there are several table games you can play with a couple of decks of cards and your kitchen table such as blackjack, Texas hold 'em, five-card draw, poker with the joker and so forth. Similarly, a pair of dice and a beer flat can make a serviceable craps game. In addition, you can roll out a desktop or laptop computer as part of the evening's festivities and play the slot machines (for free no less – online gambling for real money, though, is only allowed in a few states in the U.S.).
You can also buy entire inexpensive casino games individually or complete casino night outfits online or at your local party store.  
If you are in a position to spend a few bucks, though, you can rent real slot machines, roulette wheels and game tables as well as themed decorations to enhance the gaming experience. Nothing makes a bachelor party heartier than flashing lights, bells ringing and guys yelling. In addition, you may want to consider hiring a professional dealer and cocktail waitress for the evening to make things even more realistic and free up all of your guests to enjoy themselves.
Whichever approach you use (rental, purchase or make-your-own), you should give each guest a set amount of chips (say, "$1,000" worth) so they have a chance to play all of the casino games.
You should also pony up for some decent prizes for the big winners. These prizes will depend, of course, on your guests and their interests, but trophies and real money always make good prizes. Have plenty of beer and drinks available, of course, and some finger food and pizzas and you've got yourself the makings of an epic bachelor party. Also, chug a beer …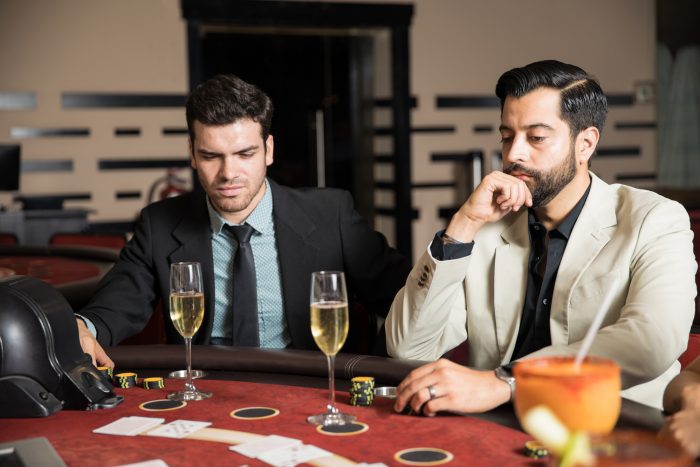 Exotic Entertainment Theme
Although the main definition of "exotic" is "introduced from another country: not native to the place where found," it also means "strikingly, excitingly, or mysteriously different or unusual." In the context of a bachelor party, exotic usually means strippers and/or belly dancers – and you usually can't go wrong with this type of entertainment. Companies located in larger cities, for example, specialize in providing exotic strippers for events such as bachelor parties and they know what they're doing.
In the alternative — and even though belly dancers were originally focused on entertaining women only (no men allowed!) in preparation for weddings or as a fertility rite — today's belly dancers entertain at all types of gatherings for adults and children alike.
While the trend in bachelor parties has been to steer away from hiring down-and-dirty strippers to entertain at bachelor parties, the belly dancing profession has been classed up in recent years so that even the most prudish bride-to-be could not object (much). Indeed, you should avoid conflating strippers and belly dancers at all costs since the latter will likely take offense.
You shouldn't limit yourself to these offerings only, though. Indeed, applied to a bachelor party, exotic entertainment can assume a number of forms, including a musical performance by a group of your guests with some musical ability (although this requirement is not a deal-breaker) and who own their own instruments – this will surprise everyone who thought they were just some other talentless bums.
Or, you might want to consider hiring a professional magician to dazzle you and your guests with some legerdemain and prestidigitation. If you live in a big city, you can probably even find a fire juggler, snake charmer or sword swallower to perform at your bachelor party.
In other words, think outside the box on this type of party and try to link the theme to something the groom especially likes. Also, find a reason to chug a beer …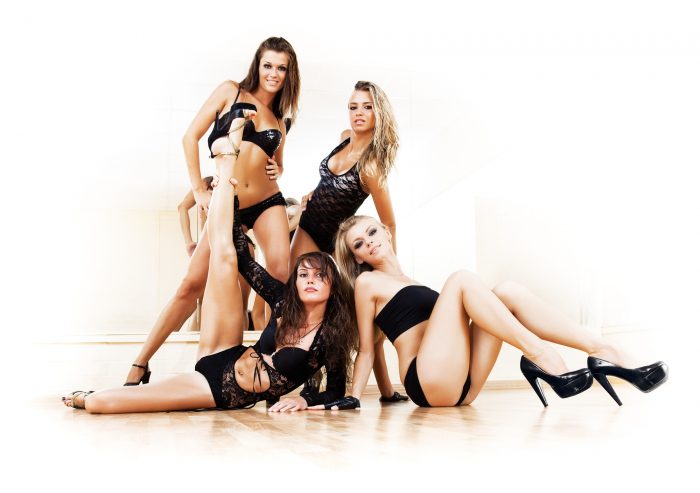 Karaoke Night Theme
Go on, admit it . . . it's okay. We know you sing along with the radio or DVD player in your car – and sometimes you even hit the right notes! Share that burgeoning talent with your friends by throwing a karaoke night-themed bachelor party. This type of bachelor party theme will probably be easier and more fun that you would expect.
In fact, karaoke machine rental companies are available nationwide as well as through mobile phones and online services, and everyone knows the words to at least a few songs by heart — the themes from Gilligan's Island and the Beverly Hillbillies come to mind. In fact, just start singing, "Come and listen to my story about a man named Jed" … and everyone will feel compelled to join it.
One of the best things about karaoke is that inhibitions tend to break down after the first contestant performs and everyone will be eager to participate after that just to show everyone else that they have what it takes to comes in third on "America's Got Talent." In the alternative, you can combine the casino games described above and force the biggest loser to perform on the karaoke first, just to break the ice and introduce some level of humiliation which is always good at bachelor parties.
Prepare scoring sheets in advance to measure guests on their performance using categories such as, "Most accurate," "Most enthusiastic," "Most animated," "Best dance moves," "Worst performance in history," and so forth. Although everyone gets to judge each karaoke performer, the groom gets to pick the winner so it doesn't matter what your guests score. The winner should receive a decent prize, such as a real "gold record" that can be made for less than $10.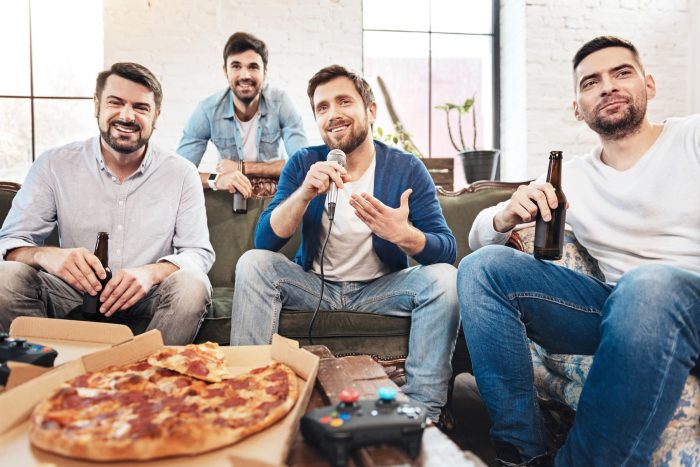 Miniature Golf Theme
Most cities in the United States have at least one miniature golf course, and most have several. If you haven't played this game in awhile, you're probably in for a surprise since these courses have become far more entertaining and challenging than in the past. Today, most miniature golf courses do not resemble the Putt-Putts of yesteryear and most are replete with colorful and difficult hazards besides just windmills that make the game far more fun and interesting. Best of all, miniature golf is cheap and everyone can play for just a few bucks and you'll have money left over for booze and prizes.
There are also some options available for this type of bachelor party theme as well. For instance, make dressing up in silly looking golfing clothes obligatory. This alternative is almost as much fun as the superhero costume idea we described above since most golfing clothes look positively ridiculous and they will look even sillier on your best buddies. Award prizes for the silliest looking outfits (these will also be easy to spot!)
You may want to elect to just require your guests to wear a goofy golfing hat (there are also plenty of these available!) in which case these can be provided to everyone at low cost ahead of time so everyone will know you're in a group instead of just a stalker.
Likewise, you can rent indoor/outdoor inflatable or conventional miniature golf courses that you can set up in your backyard or a spacious room in your house or apartment. In the alternative, if you have enough time (and help from your buddies), you can design your own miniature golf course as seen on "This Old House."  
Whether staged at a commercial miniature golf course or at home, make the game more interesting by imposing severe penalties at attempts to cheat (i.e., kicking the ball in, fudging on the score) and awards for the best scores. If you're playing at home, penalties and rewards will be chugging a beer …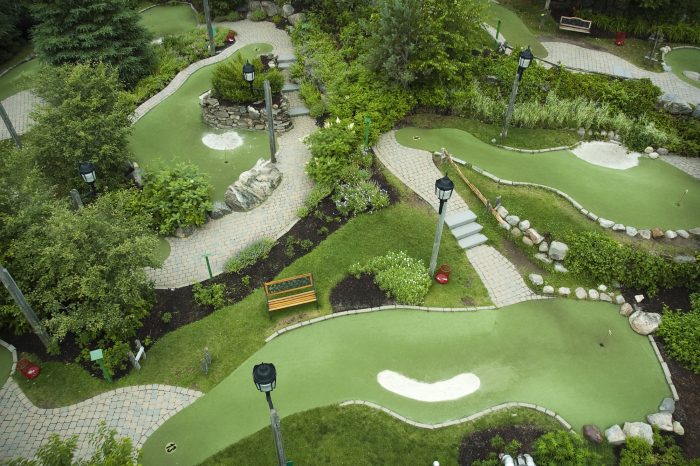 Luau Night
While some of your luckier guests may have had the opportunity to visit Hawaii and participate in a real-life luau, chances are this will be a novel experience for most of your bachelor party guests. Best of all, this is a fairly easy themed event to throw since appropriate decorations are cheap and readily available and the foods you prepare can depend on what the groom and your guests prefer. At a minimum, put up some beach fringe decorations, some tiki torches, inflatable palm trees and maybe a Hawaiian sunset backdrop, all of which are available at low cost from Oriental Trading.
On the one hand, you can simply purchase the foods you'll need for your Hawaiian luau at your local supermarket, but if you want to keep things more authentic, though, dig a pit in your backyard and roast a suckling pig over a slow-burning fire so that everyone will be ravenous by the time it's done. Nothing makes guys hungrier than the sight and smell of a pig cooking over an open pit. This is one thing you really don't want to screw up because there's nothing more embarrassing than an underdone or burned pig that everyone's counting on for dinner.
Fortunately, there are some solid step by step guidelines for cooking a suckling pig perfectly at home here and elsewhere on the Internet, but the overarching point that is made by all of these how-to guides is the need for careful and adequate preparation as well as allowance for enough time to allow your pig to cook property. In fact, cooking even a small pig may take up to 12 hours or more so be sure to get an early start …
For side dishes, although you may want to avoid serving poi (we're positive that Satan himself invented this vile stuff), there are other Hawaiian dishes that will likely appeal to your tastes, such as baked sweet potatoes and tropical fruits. In addition, be sure to serve plenty of Hawaii-style drinks such as Kona Beer, Blue Hawaiians and Mai Tais.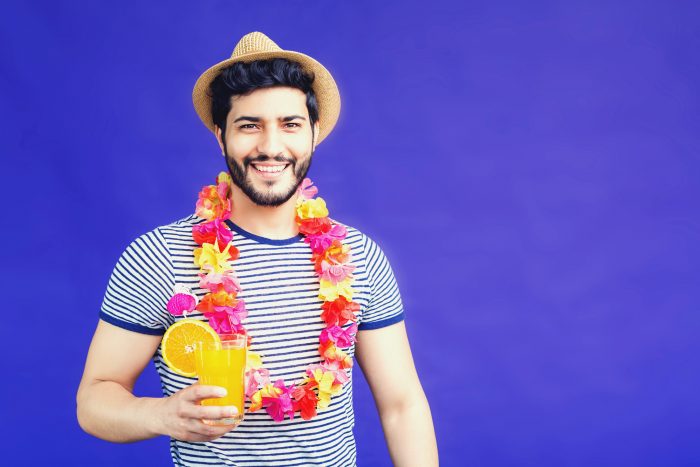 Conclusion
We trust we've given you some ideas and inspiration about themes for an epic bachelor party, but none of these are carved in stone of course. If you put some thought into it, you'll probably come up with some great ideas about a bachelor party theme that is perfect for the groom depending on what he most enjoys. Just remember that this is supposed to be a fun and memorable event so get everyone on board ahead of time so that you aren't faced with a party full of naysayers that don't want to participate. Also, chug a beer…