30 Best Bachelor Party Memes (2023 Edition)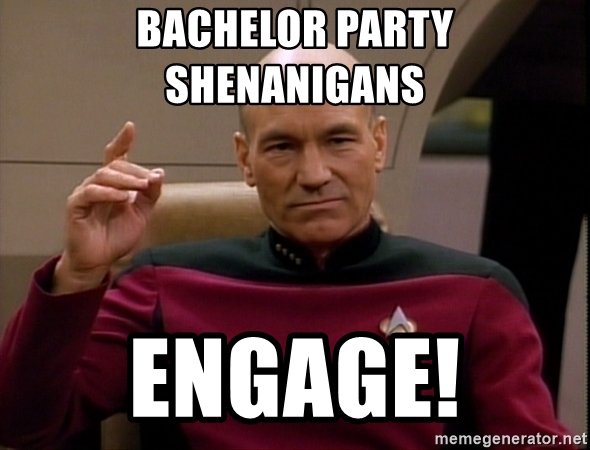 This post may contains references to products from one or more of our advertisers. We may receive compensation when you click on links to those products or services. Please also consider
donating to our website.
A meme is simply some type of picture that is posted on the Internet so that users can add their own clever or humorous captions. Memes are a fun way to generate interest and excitement in an event, including a bachelor party. In fact, there are even "meme generators" available to help you create the funny captions for stock and personal pictures. Pictures of famous people such as movie celebrities, politicians and even cartoon characters can make great bachelor party meme themes. Many users post their memes on Pinterest but you can post these on Facebook or your other social media pages or use them for your bachelor party t-shirts. Although there are infinite combinations of pictures and captions, we present the 30 best bachelor party memes we've come across (and a few we've come up with on our own) below.
Examples of Existing Best Bachelor Party Memes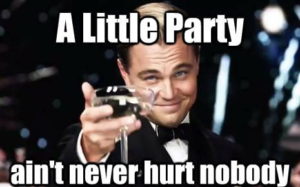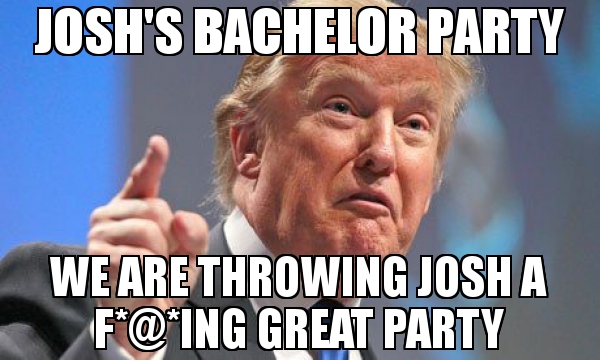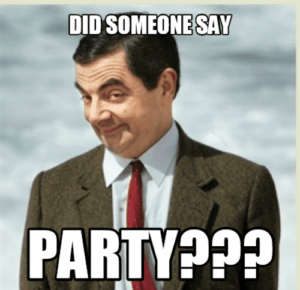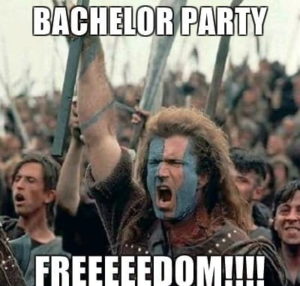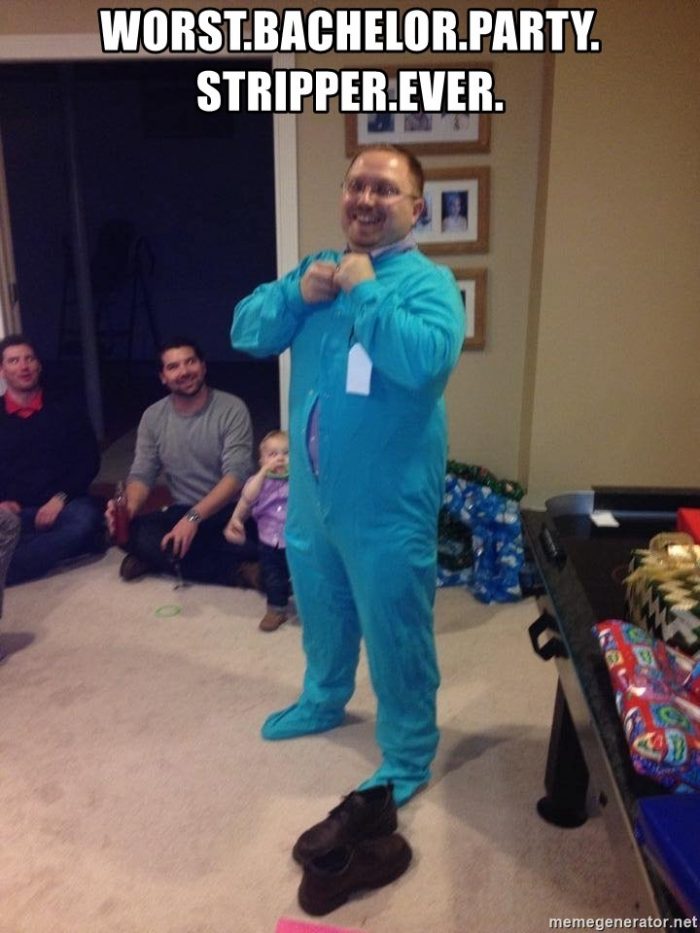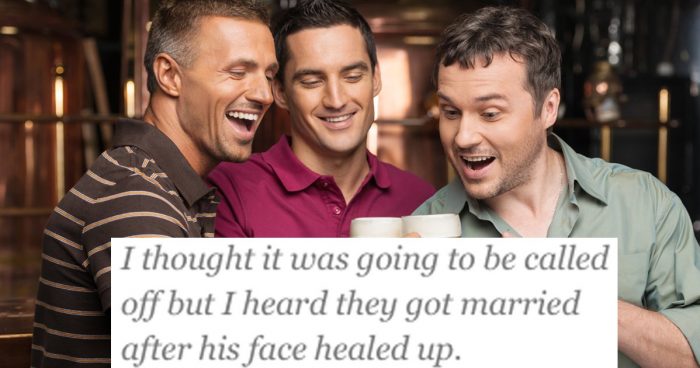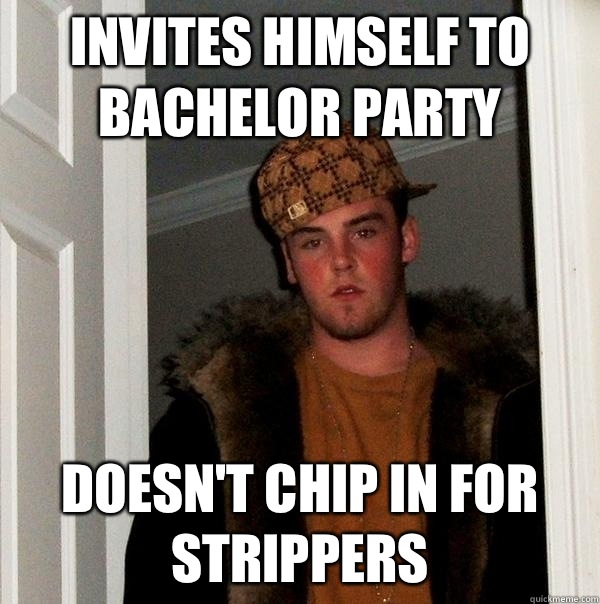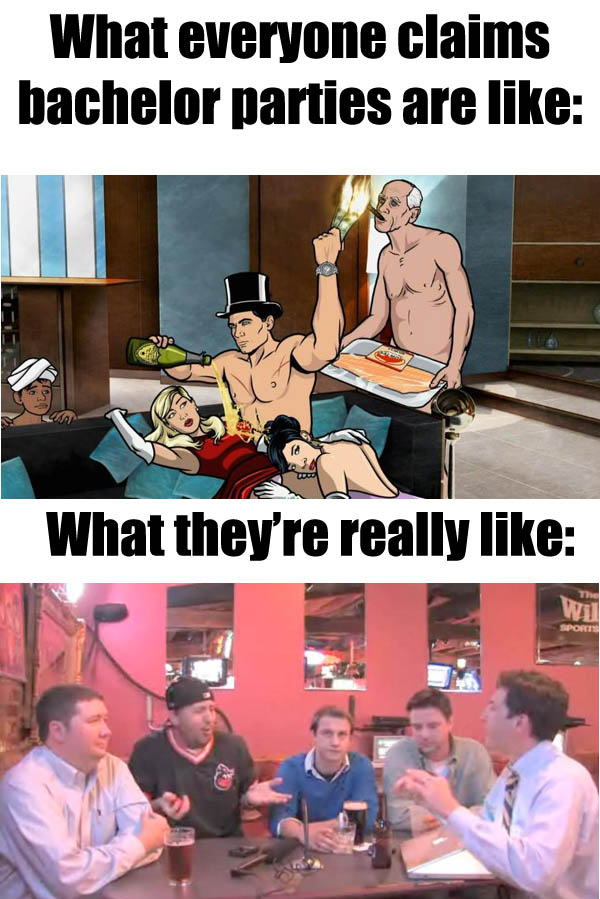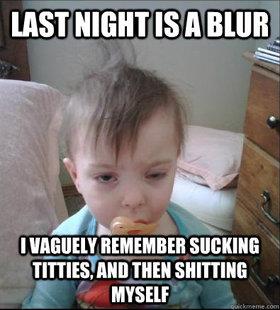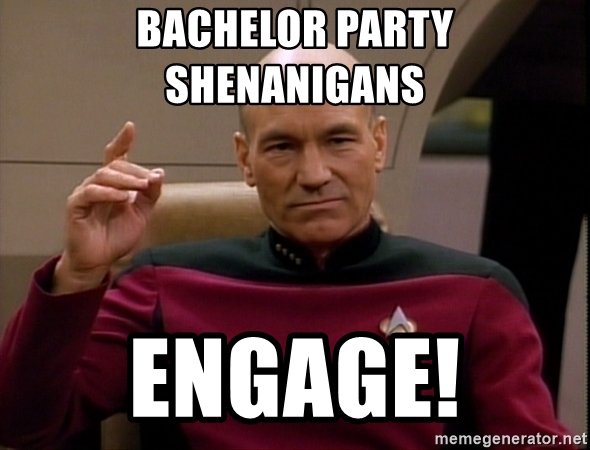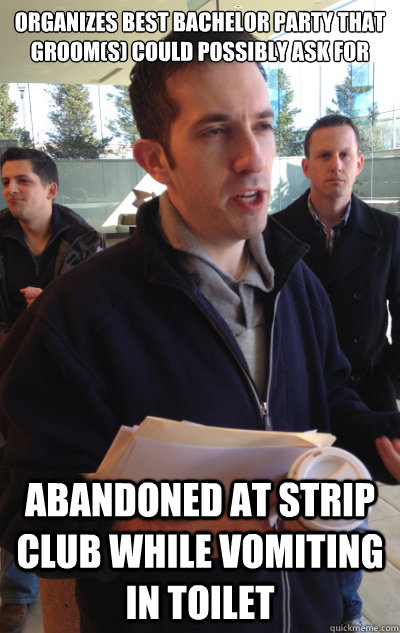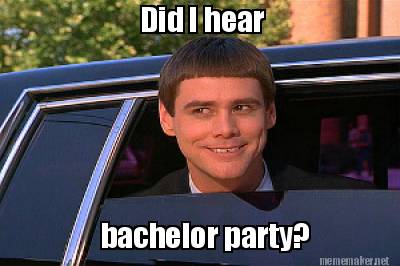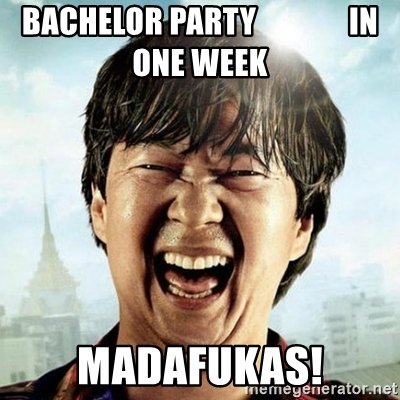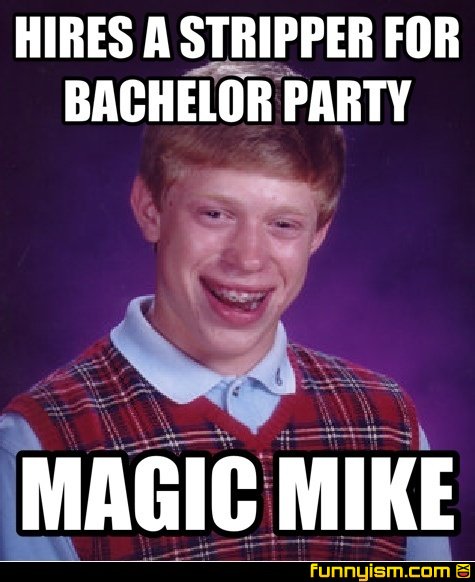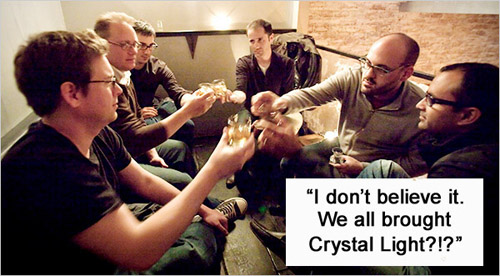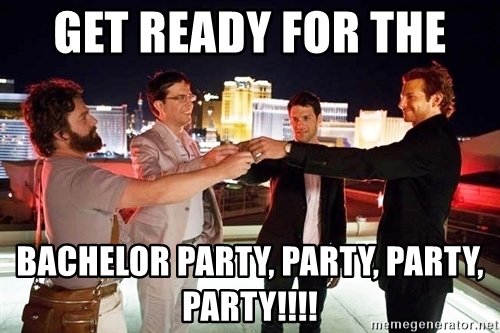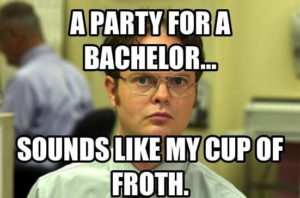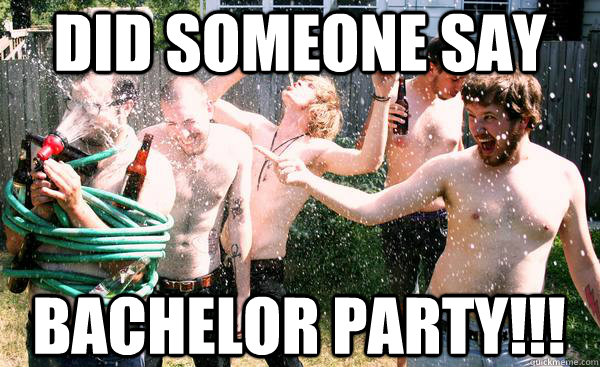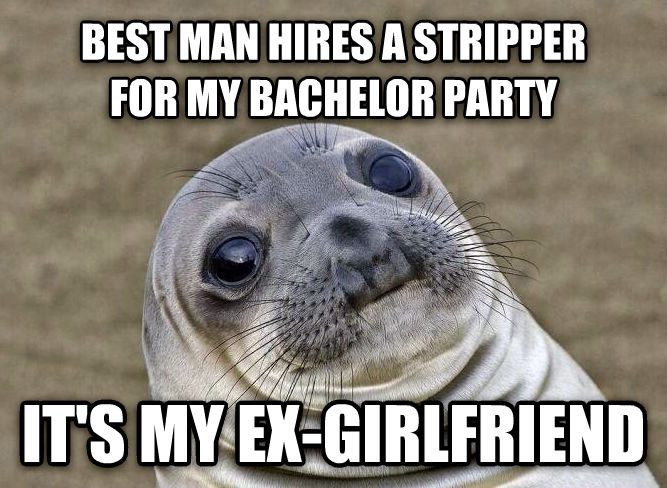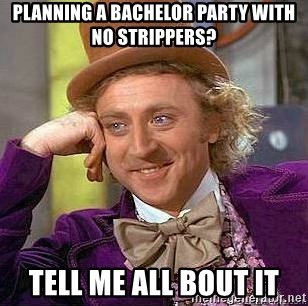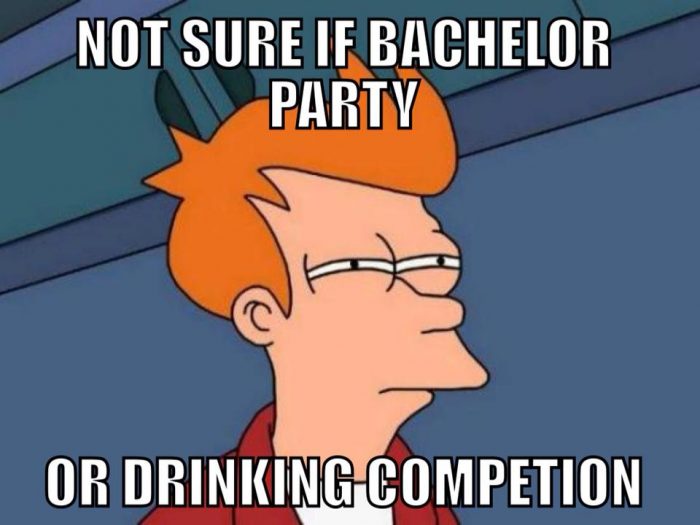 Novel Examples of Best Bachelor Party Memes
We're sure those sample bachelor party memes got your creative juices flowing (don't get any on you!), but here's some more that we designed that may also provide the inspiration you need to create your own world-class bachelor party meme.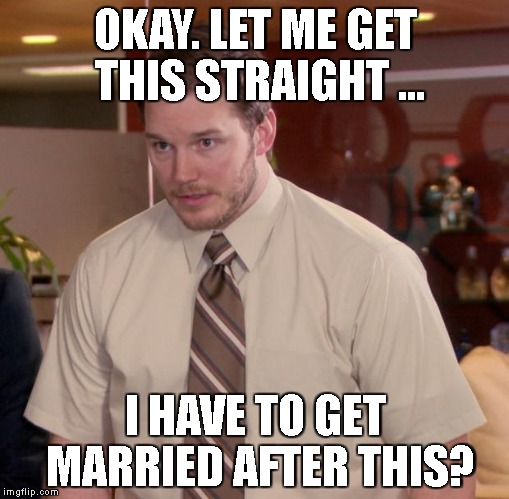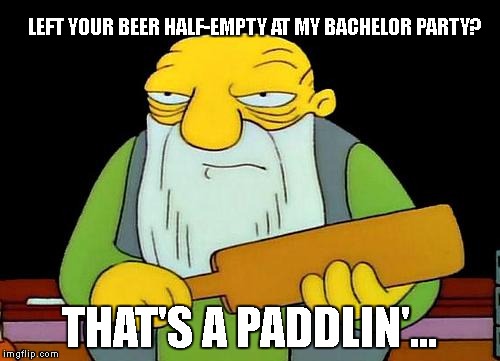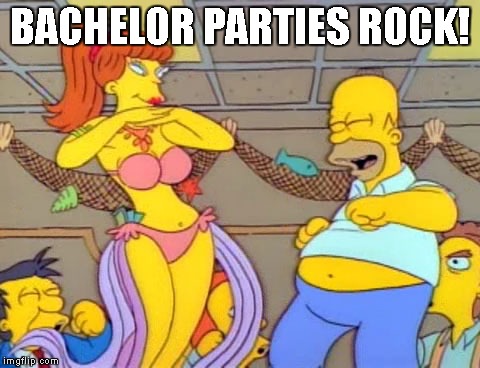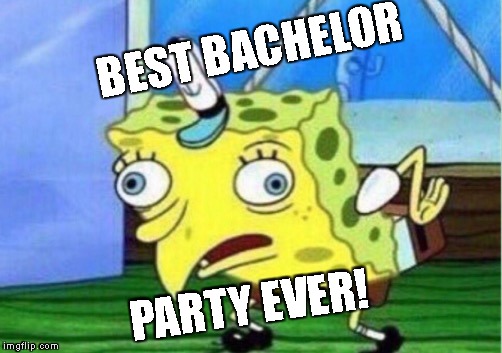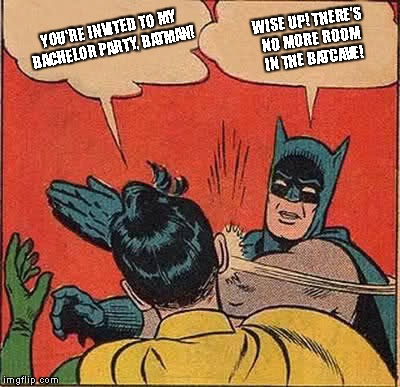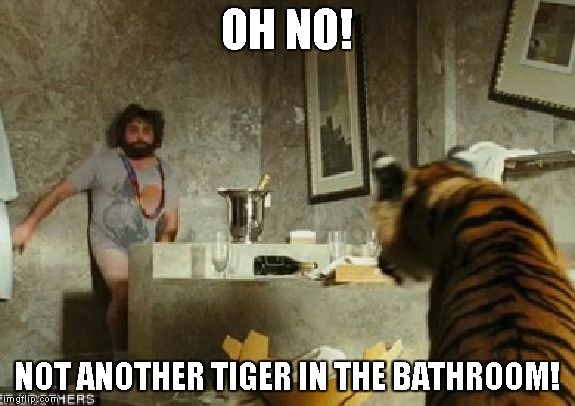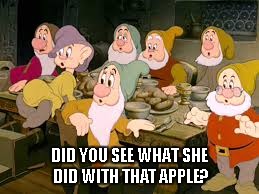 Conclusion
We hope you're convinced that creating bachelor party memes can be fun – and funny. Designing bachelor party memes is no time to hold back, so be creative and try to fine-tune the meme to the groom's personal interests and lifestyle so there'll be an inside joke that only bachelor party guests will get. Use your imagination and Google Images or your photo album and create your own meme masterpieces (be sure to credit your sources where required). Finally, resist the temptation to be downright vulgar or hurtful. Remember: these memes are going to be available online for about a billion years and you never know who'll be reading them 30 or 40 years from now.